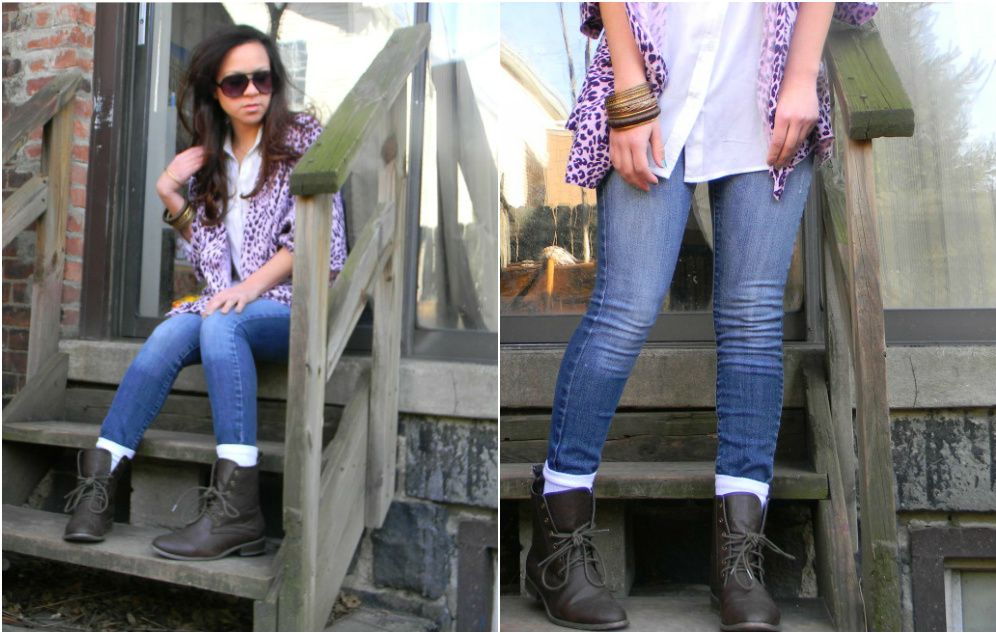 Button down & Jeans: Charlotte Russe Sweater: thrifted Boots: Shi by Journeys Bangles:F21
Just a quick post before I head out to work. It's definitely a tights under pants two pair of socks kinda day. It's freezing out there! I just took these in my backyard, then quickly ran back inside.
Here are some photos from Saturday. I should have gotten real outfit pictures showing my favorite blue shoes and new sparkly thrifted sweater, but Josh and I were in a rush to get to a surprise party.
So this is the best I have. Enjoy.
Have a great day! : )