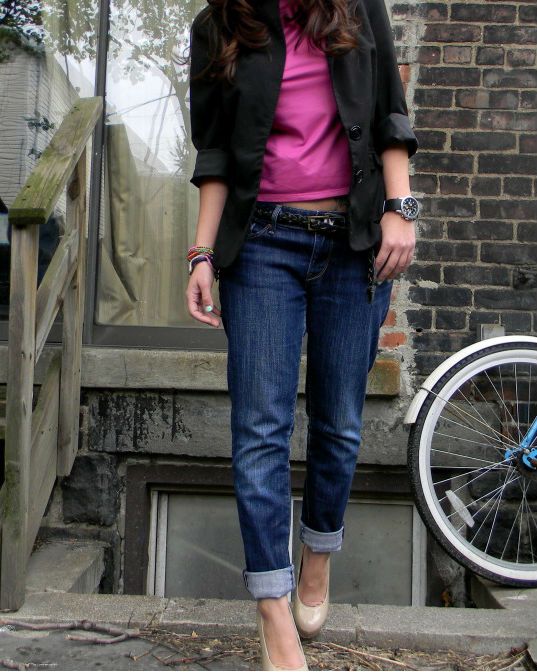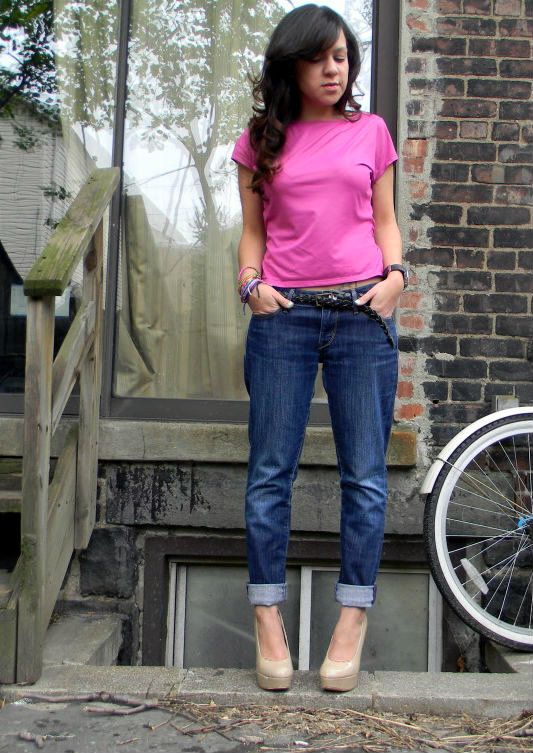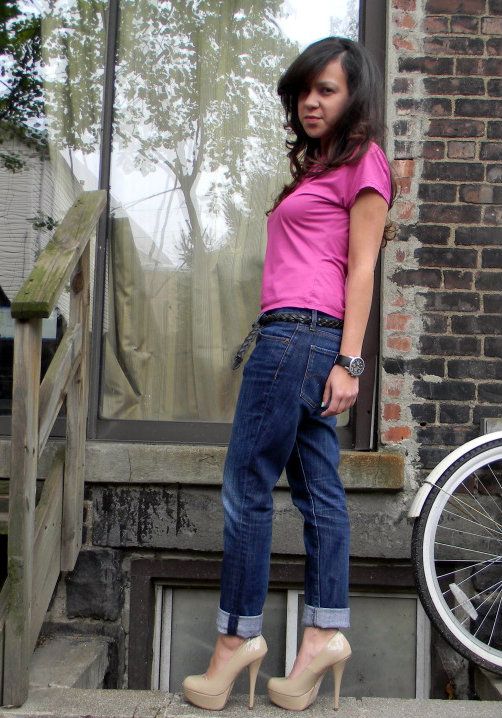 Thrifted shirt (Sisley), boyfriend jeans (Levis) & belt, Swapped Blazer (F21), Payless heels
Micheal Kors watch (Joshs)
These are not real boyfriend jeans. They are just Levis I found at the thrift store that are two sizes bigger than I actually wear. Same thing though right?! lol
This outfit came together after seeing
this
and
this
photo on Pinterest. Don't they both look great?! After looking at my photos, I feel like I should have cuffed them up a little more...next time! They are so comfortable I'll def. be wearing them over and over.
I finished my last final yesterday so I am free!
..until September
My new work schedule starts Monday so I will have more time to post and read all of your blogs. Hopefully the weather starts to cooperate..