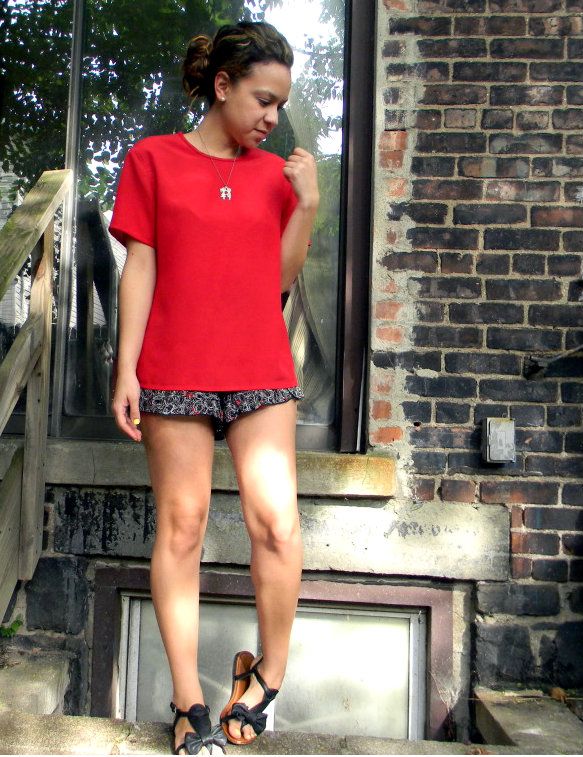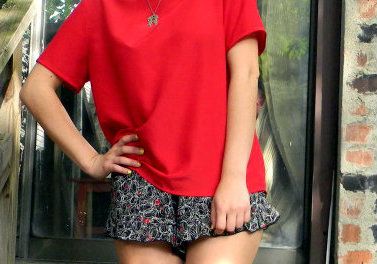 I kept it pretty simple with this outfit. The temperature quickly went up
reaching 90 degrees!
so it's been hot & humid the last few days. Summer time around here gets ridiculously humid so to keep me from melting and being aggravated, I went for loose comfy clothes with my hair up and out of my face.
You can't tell in these photos but my shorts have tiny roses on them, my first pair of cute print shorts for the summer.
Oh PS. I changed my Instagram name, it's now melodyr_12. Do you have instagram?! Leave me your name.