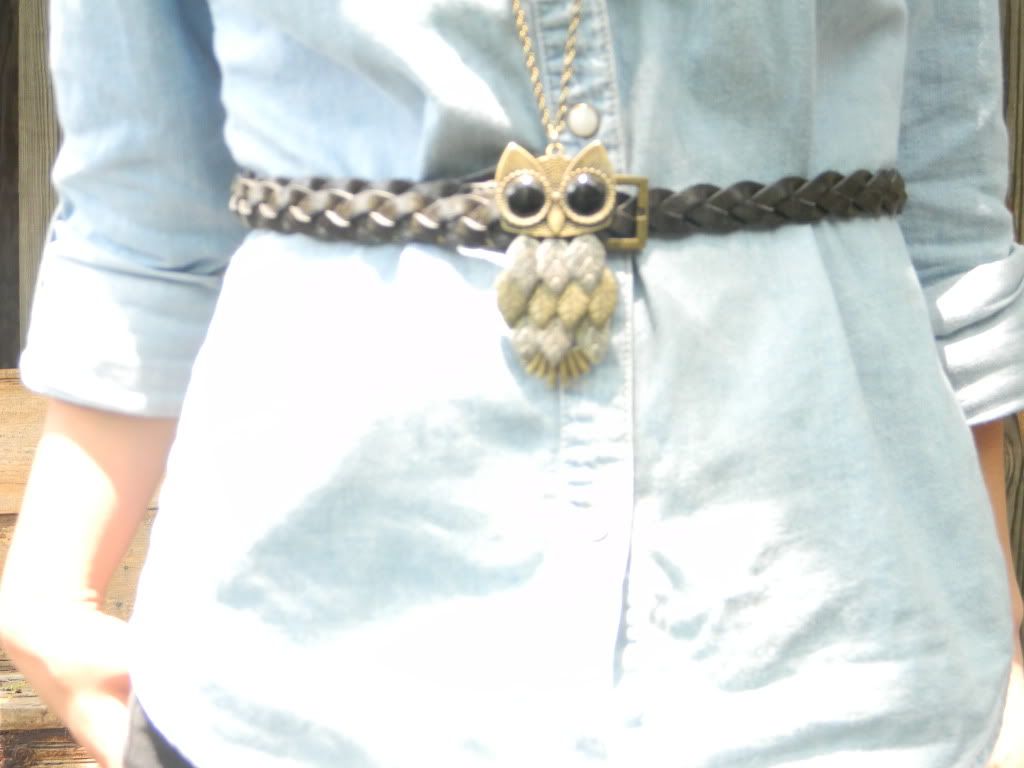 Shirt Target Shorts Charlotte Russe Flats ? Necklace Forever21 Belt Thrifted
I got a new neighbor this weekend and boy is it annoying! He has not one but TWO dogs & since our walls are so thin whenever they start barking, Layla (

my dog)

starts barking. So I basically got no sleep yesterday cause apparently he likes to come home late & run up and down the stairs + has annoying dogs!
k Sorry for my little rant but thats all I have today. I'm off to run some errands and study before class.