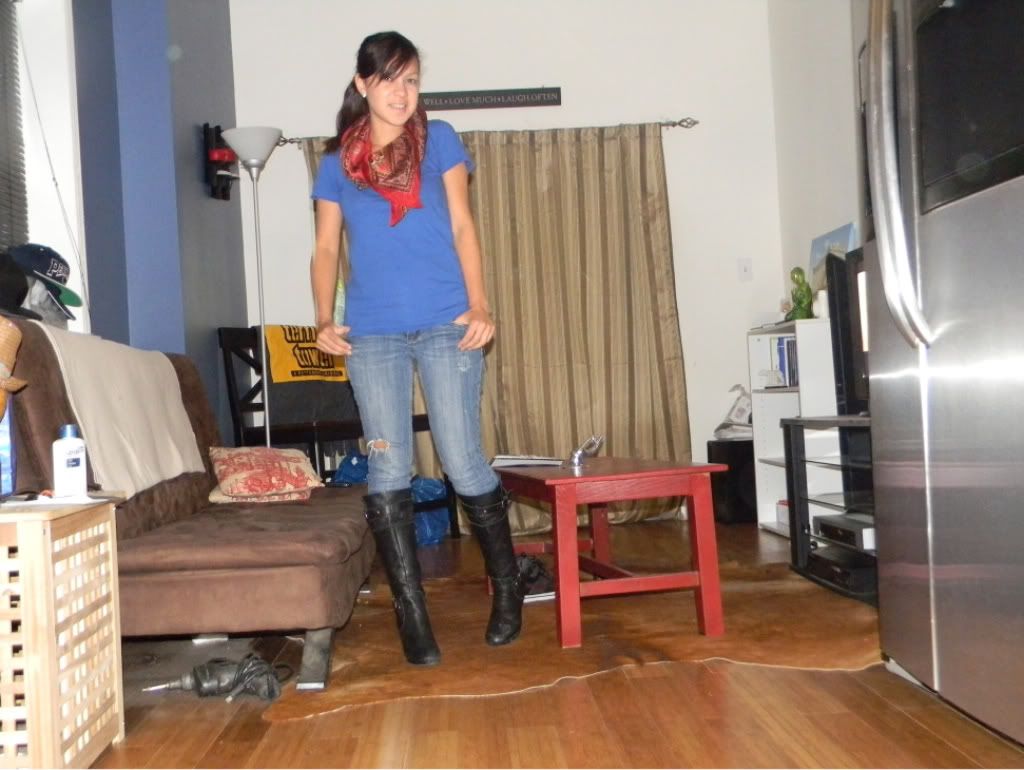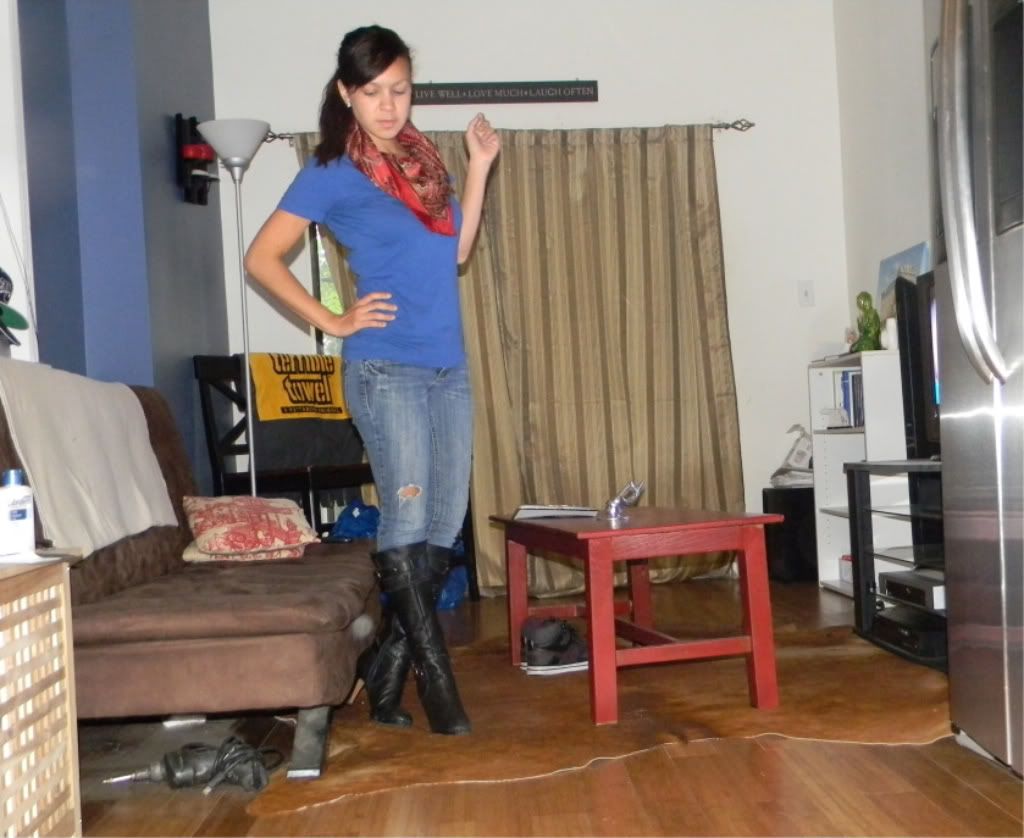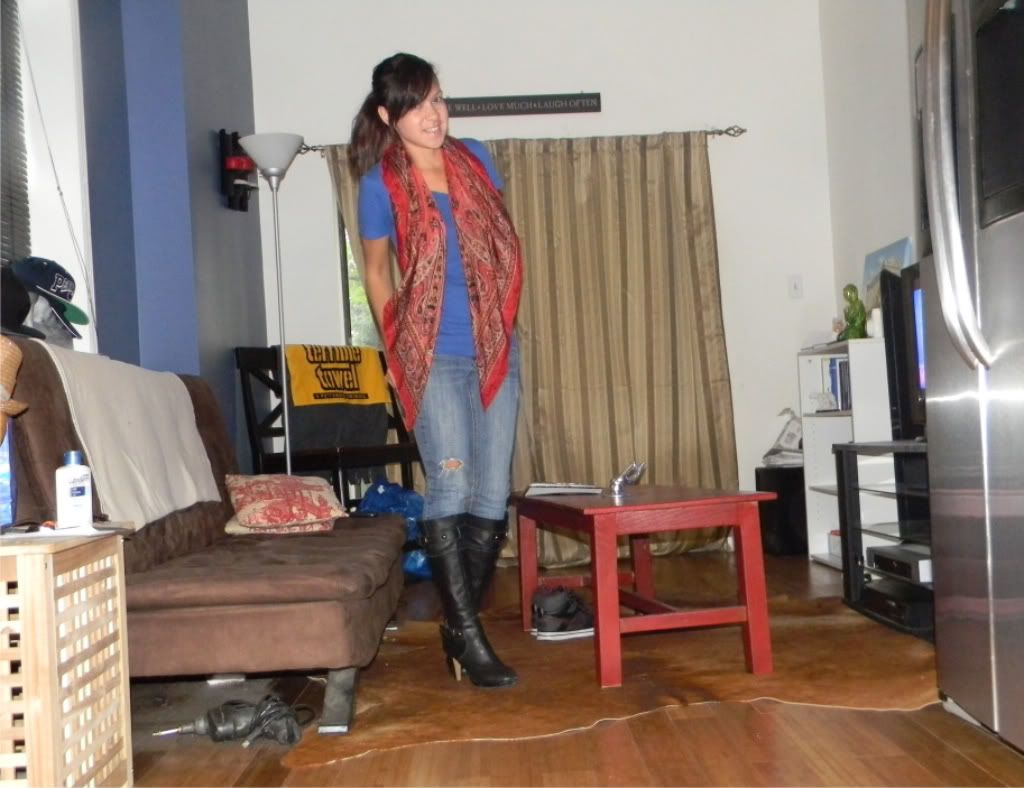 t-shirt:Target jeans:Charlotte Russe Boots:Shi by Journeys scarf:Turkey
Another quick simple look before I ran out the door for work. What can I say, I'm just not a morning person. Well not 6am, give me at least til 9 and I'm good.
I really wore the scarf how I have it in the last picture for most of the day, but as I was taking these pictures I wrapped it around & I like it that way too. There are seriously so many different ways to wear scarves, I love it. Are you a big fan of scarves?!