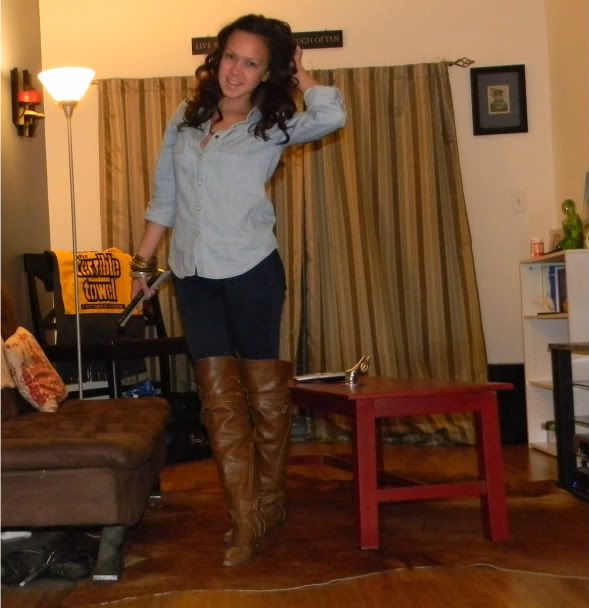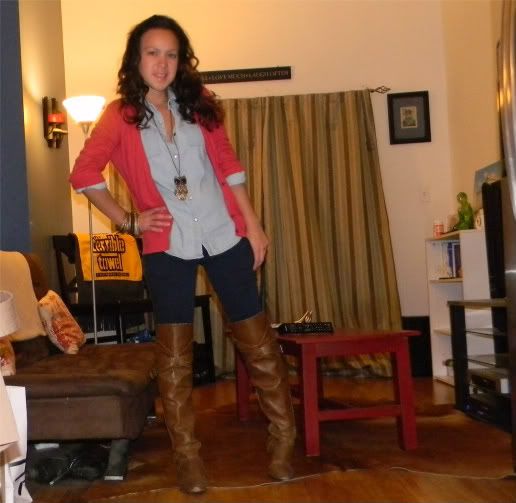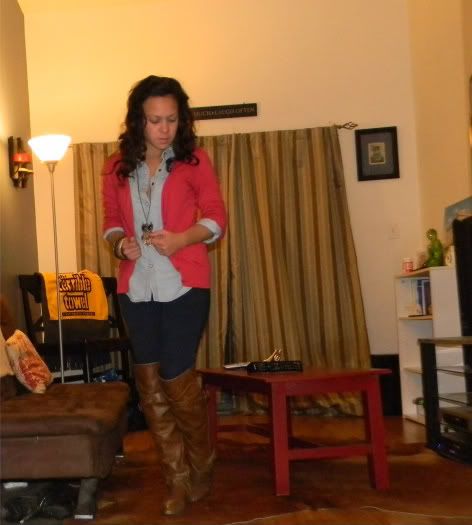 shirt:Target Cardigan: Old Navy Pants: Joyce Leslie Boots: Shi by Journeys (

similar

)
You probably already know since I have a remote in my hand I was listening to music and dancing around the house. (I tend to do that & talk about it a lot... Oh well I like to dance!) I have lots of funny pictures and even a video of my "
dancin' skills".
I was thinking of putting them up but I'm not sure if I'm ready for that...
yet
; )