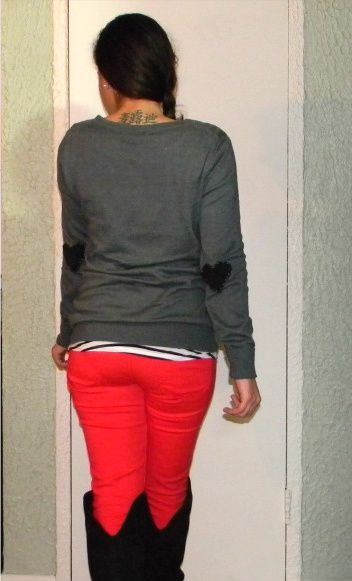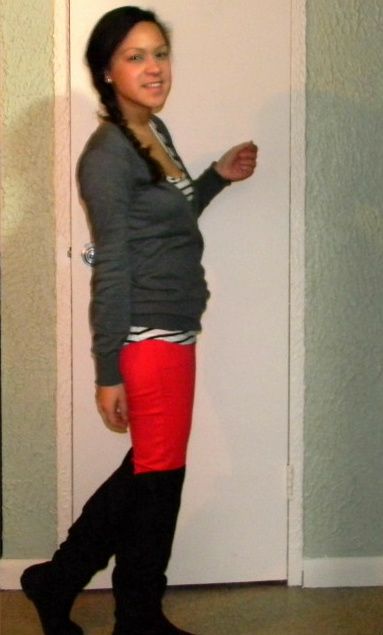 Shirt:Cheap Maggie's Grey Sweater: Swapped & patch DIY Jeans: H&M Boots: Payless
I'm sorry about the quality of these pictures. I was babysitting my nephew so I had to take them quick before he woke up from his nap, but I like this outfit so I wanted to share.
I just wore these jeans last week so I was unsure if I should wear them again today cause they are pretty bright and
noticeable
. But I couldn't help myself. Who knew you can pair red jeans with pretty much anything?! I have a lot more ideas..
the last one is probably my favorite outfit ever.