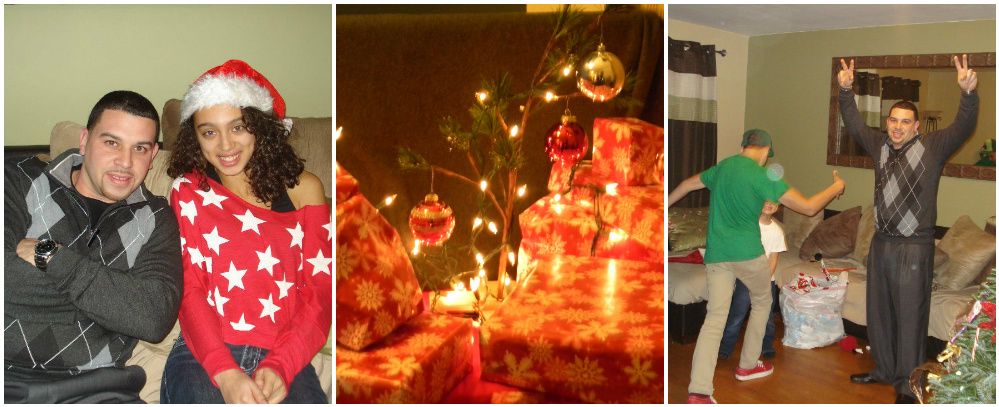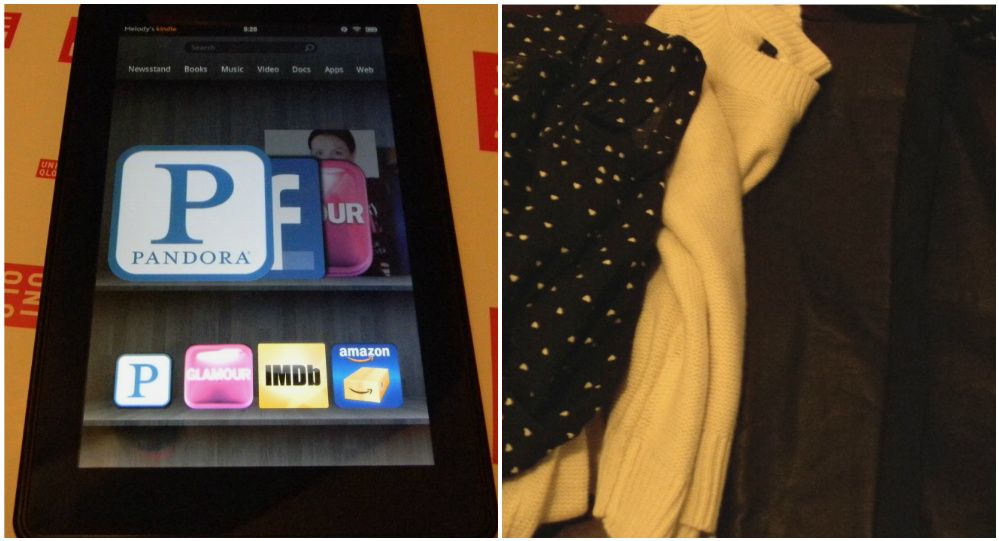 My Christmas gifts from Josh. A Kindle, polka dot dress, sweater, and faux leather pants. Also the red lipstick I'm wearing in the next picture.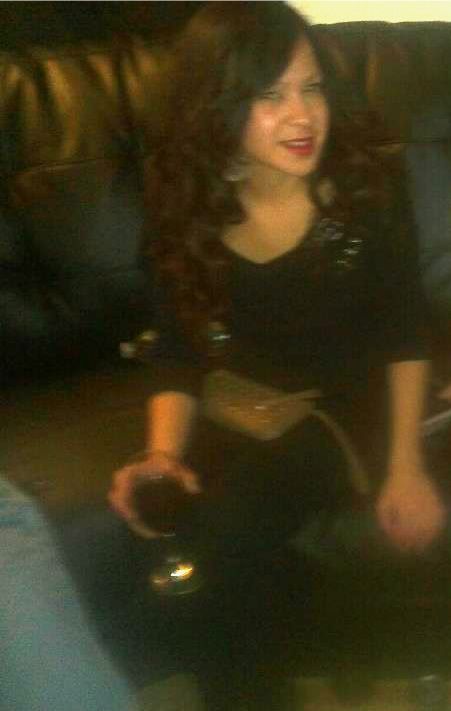 He saw on Facebook that I wanted to try red lipstick, so he went to Sephora and bought me one. too cute.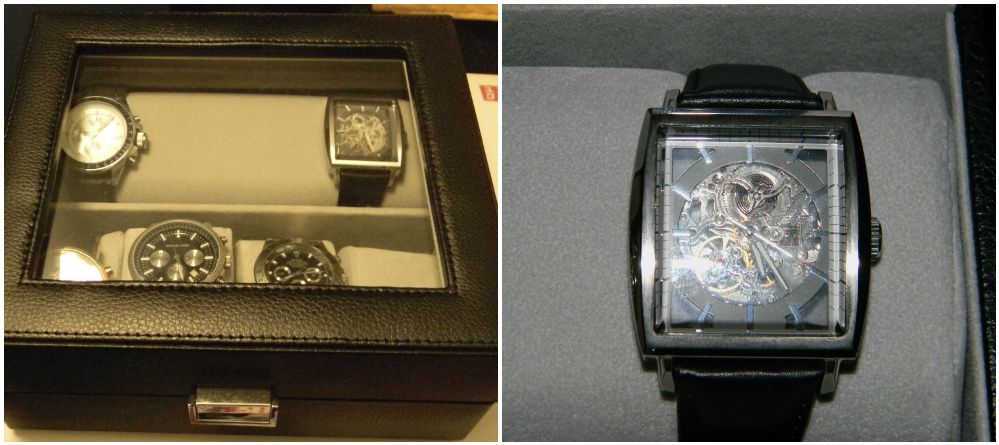 Josh's gifts from me. A watch box for his quick growing collection and a new Kenneth Cole watch.
The day after Christmas, I went for something comfy and added some color with my favorite silk scarf.
Sweater:H&M (gift) Jeans: Charlotte Russe Boots: Payless Scarf: Turkey
Christmas weekend was full of all of my favorite things. Family, friends, food, laughs, dancing, and drinks.