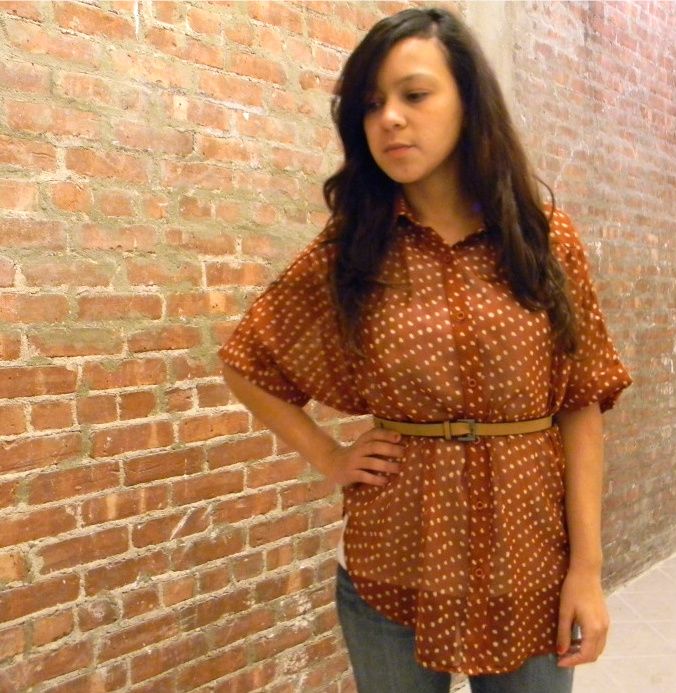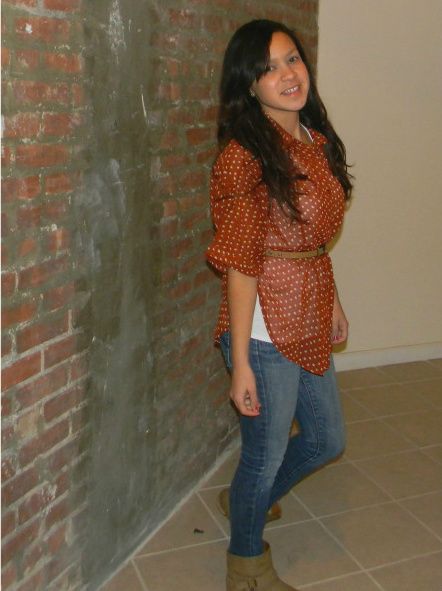 shirt:Payhalf Jeans:Charlotte Russe Booties:F21 Belt:Zara (came with diff. pants)
Hey guys! I just came from Christmas shopping and it was insane!! So.many.people! And I'm not even done yet. Next year everyone is getting gift cards! lol
I bought this shirt yesterday

when I should have been Christmas shopping

and I love it. I have been obsessed with finding a simple polka dot shirt and I want to add more color to my wardrobe, so this was perfect. Have you guys bought anything recently that you love?!