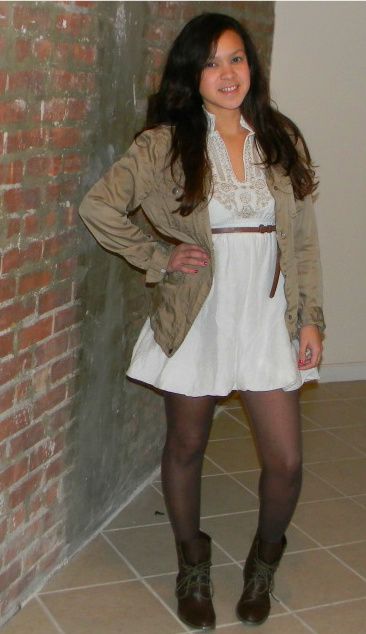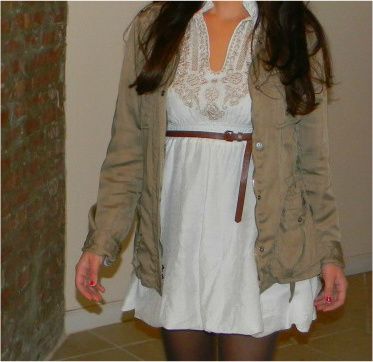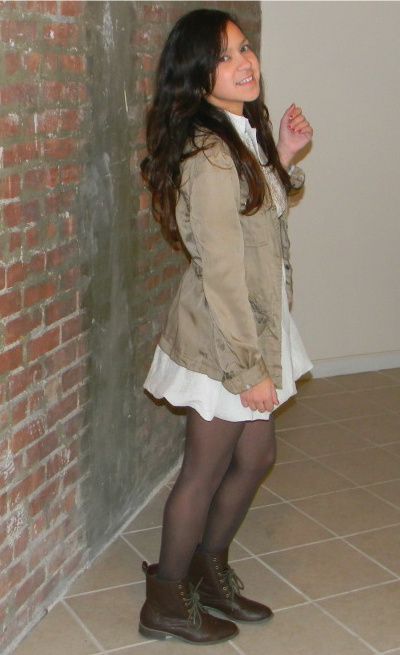 Dress:Some little store near my house I don't remember the name sorry
Jacket:Gap Boots & Belt:F21
I wore this some time last week when it was warmer outside
, weird since it's the middle of December, but I wasn't complaining. Now it officially feels like December, the temperature has dropped and it is freezing!
Which means I probably won't be wearing the dress and boots look for a while. Sucks cause I really like this look. Maybe I can just double up on the tights?
I have been wanting to wear this dress for a while, but wasn't sure what to pair it with so it wouldn't look so summery. Then I found this jacket in the upstairs closet and I thought the best way would be to add warmer colors and boots. What do you think....did it work?