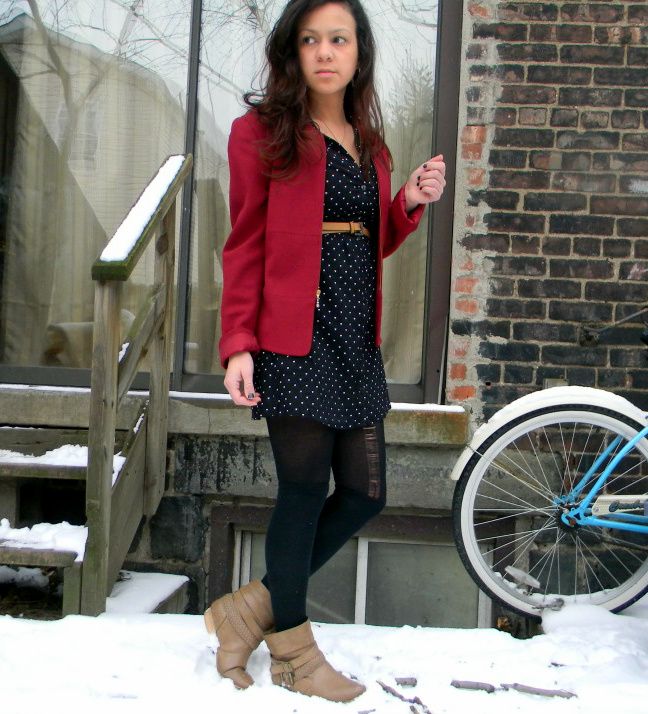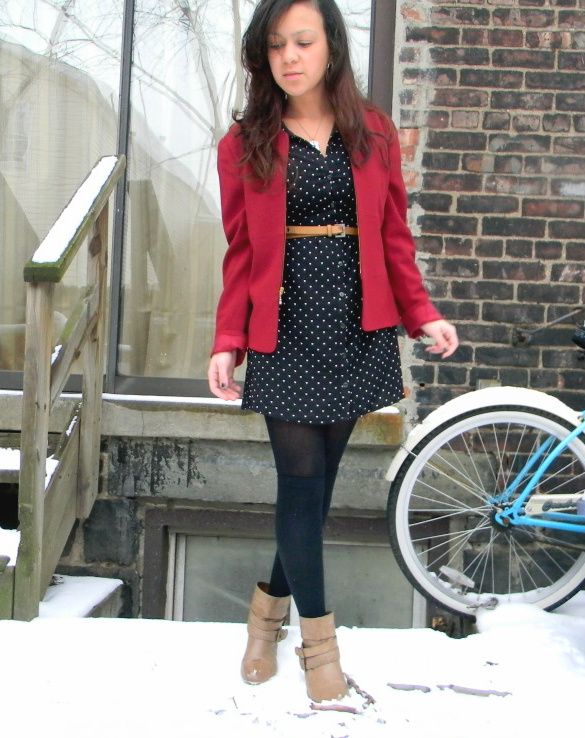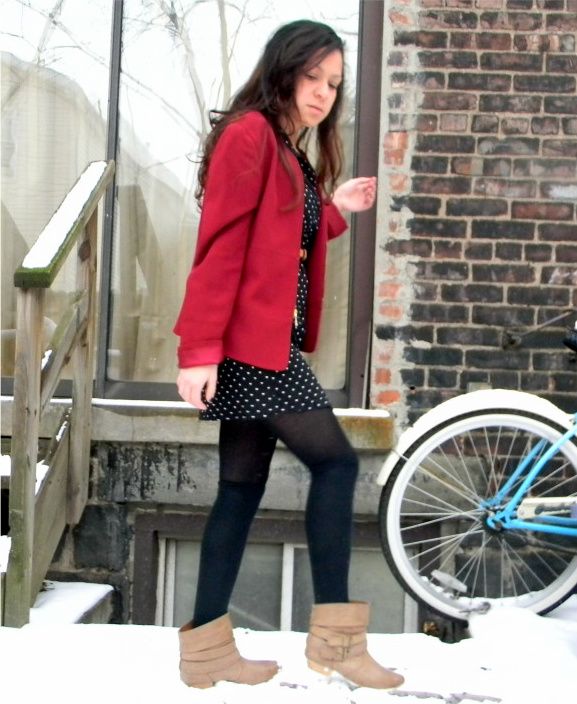 H&M Dress(gift from Josh), Ann Taylor thrifted blazer, Target knee high socks, Forever21 Booties
From far this dress looks like it has polka dots, but they're actually tiny little hearts. It makes me like the dress even more.
I didn't notice I had a huge run in my stocking until I was putting them on, but by then I said Oh well, I'm wearing them anyway. LOL I wore this outfit today for a quick run to Target with my bestie Malika. She had to get stuff for my little chocolate drop. (aka her son lol ) And had to buy a purse big enough that I could put my notebook in for school, but also use everyday. I scored.. I loovvee my new bag. And it was on sale! I feel like Sunday is my day to play dress up. It's the one day I'm off from both work and school, so I get to play around with my outfits a little more.
Hope everyone had a great weekend!