...You've got to show me loovee!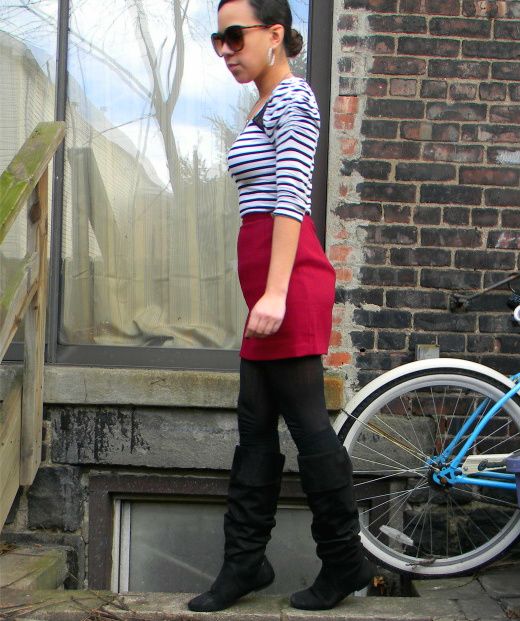 aannd this is when I gave in and came back inside..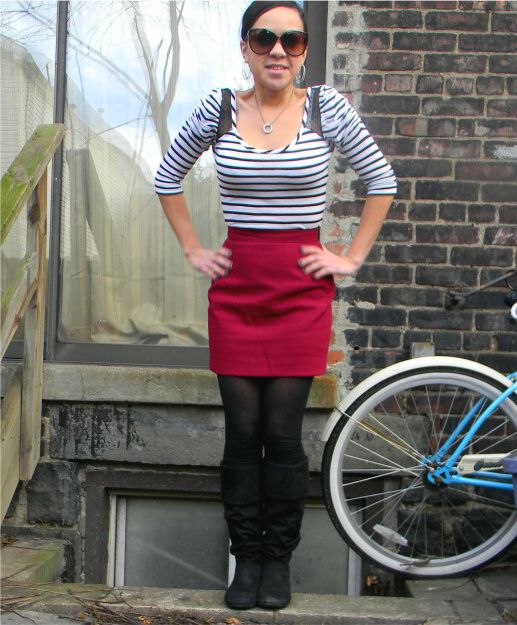 Cheap Maggie's Shirt, Thrifted Skirt, Payless Boots, Forever21 Sunglasses
The title is from one of my favorite old school dance songs,
Show Me Love
. A song that whenever it comes on I want stop what I'm doing and dance. Seriously, it makes me happy. LOL
I hate that my skirt got completely wrinkled by the time I took these pictures. It looks like I have my panties in a bunch, I swear that's not what's going on. LOL This is what happens when you take your outfit photos at the end of the day. I promise it looked a lot better this morning.
The last photos is when I gave up and came inside. It's cold out there! I really need to start layering more.