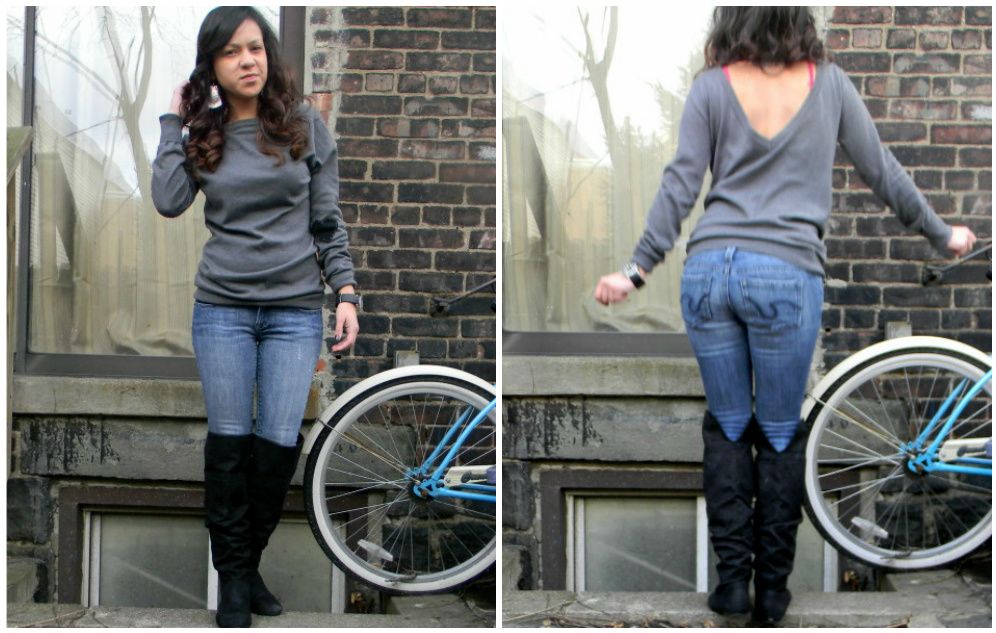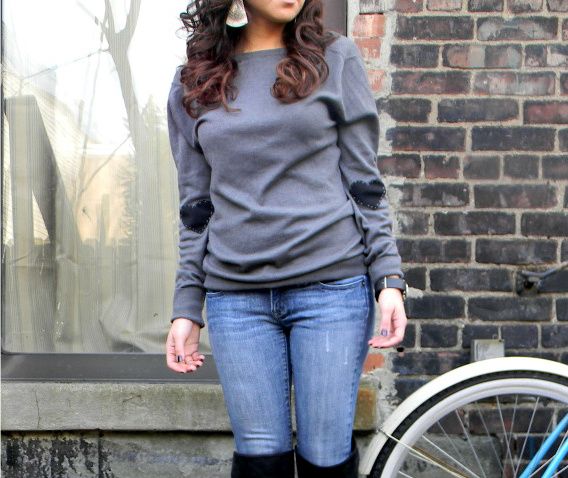 Swap & DIY Sweater (Forever21), Charlotte Russe Jeans, Payless Boots, Earring from Greece
Curled my hair using this tutorial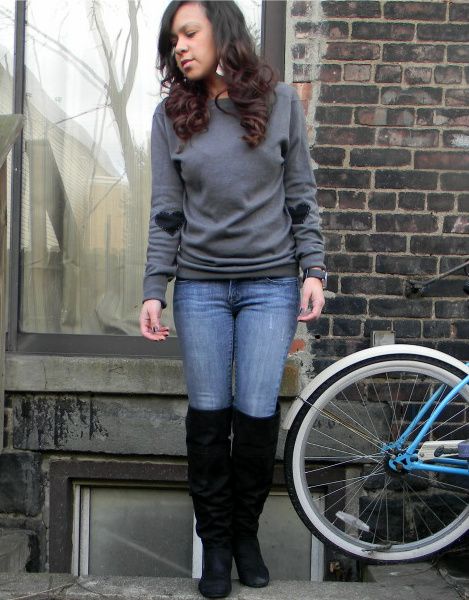 So when I woke up this morning, I thought I was going to have a full day of classes. But after getting ready I found out my professor was sick so she wasn't going to be in today. I have her for both of my morning classes so now I have a free morning! That never happens. I quickly got out of my scrubs and put on this outfit.
After reading about
Kayla's
winter 10 day challenge, I knew I wanted to link up with this outfit, today is embrace a trend. I love the backwards trend. I first saw it on
Krystal
from This Time Tomorrow. I thought
wow this looks so freakin cool!
I new I had to try it soon. This grey sweater was the perfect one to try it with, because the front has a deep V so I automatically new it would work. I also have the elbow patches that I sewed onto sweater. Another trendy thing going on now, and I love the placement of them in the front!
I'm off to check out some other trendy ladies, you should too! : )