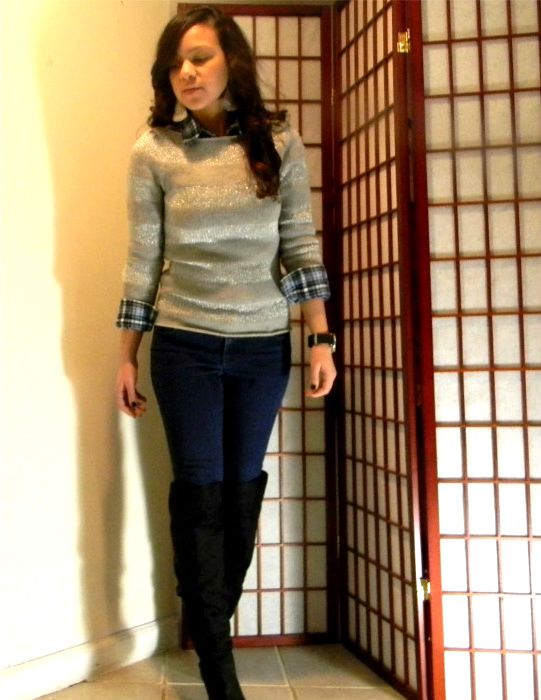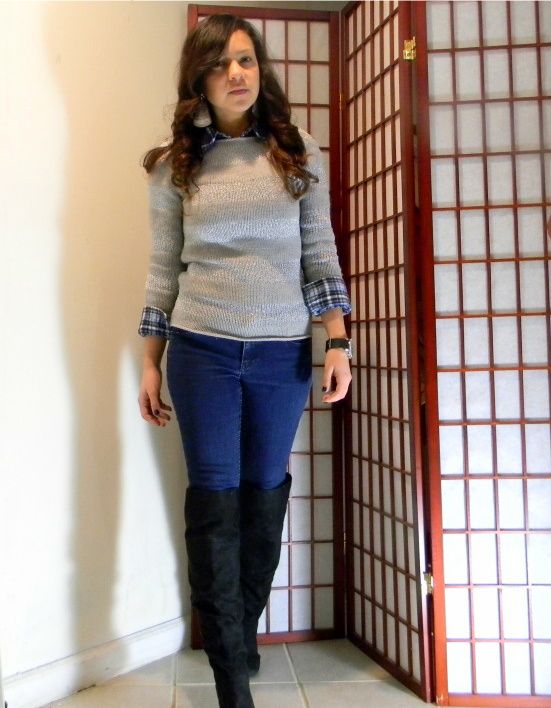 Thrifted Grey sweater, Target plaid shirt,

Charlotte

Russe jeans, Payless boots, Josh's Michael Kors watch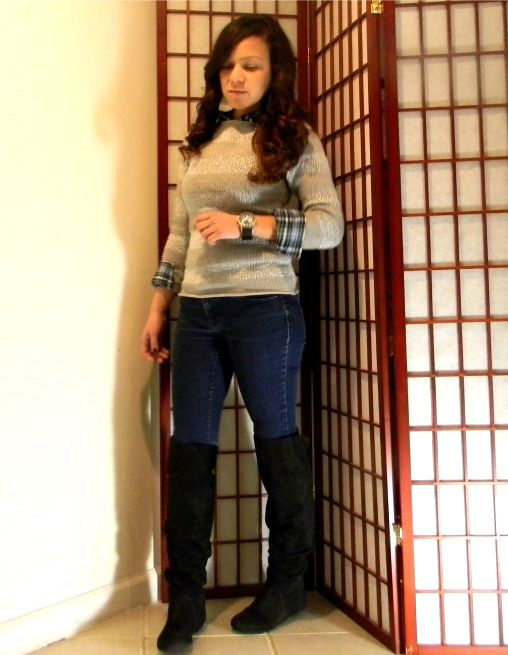 This is my first time mixing prints. Yes it is subtle, but I am wearing stripes and plaid so it counts..right?!

The stripes are more noticeable in person.

I've had a few failed attempts with mixing prints. Whenever I tried to do it, I looked like a hot mess, like I just threw random pieces together. Then everything ended up thrown all over my closet.
This outfit came together after I saw this outfit on Kelly. Thanks for the inspiration Kelly! : )
I was originally planning on wearing the plaid shirt with the sweater from yesterdays post. Not wanting to wear the same sweater again. I looked to see what other sweaters I had and found this grey one. I didn't realize I was mixing prints til I actually put everything on. Isn't it funny how that happens?! When you try too hard with something it doesn't work out. Then when you're not even thinking about it, it comes together perfectly! Sometimes you just need to step away.
PS. I'm linking up with
Kayla's
10 day challenge again today! Today prompt is Pattern Mixing. Can't wait to see
everyone's
outfit.
Happy Friday!! : )