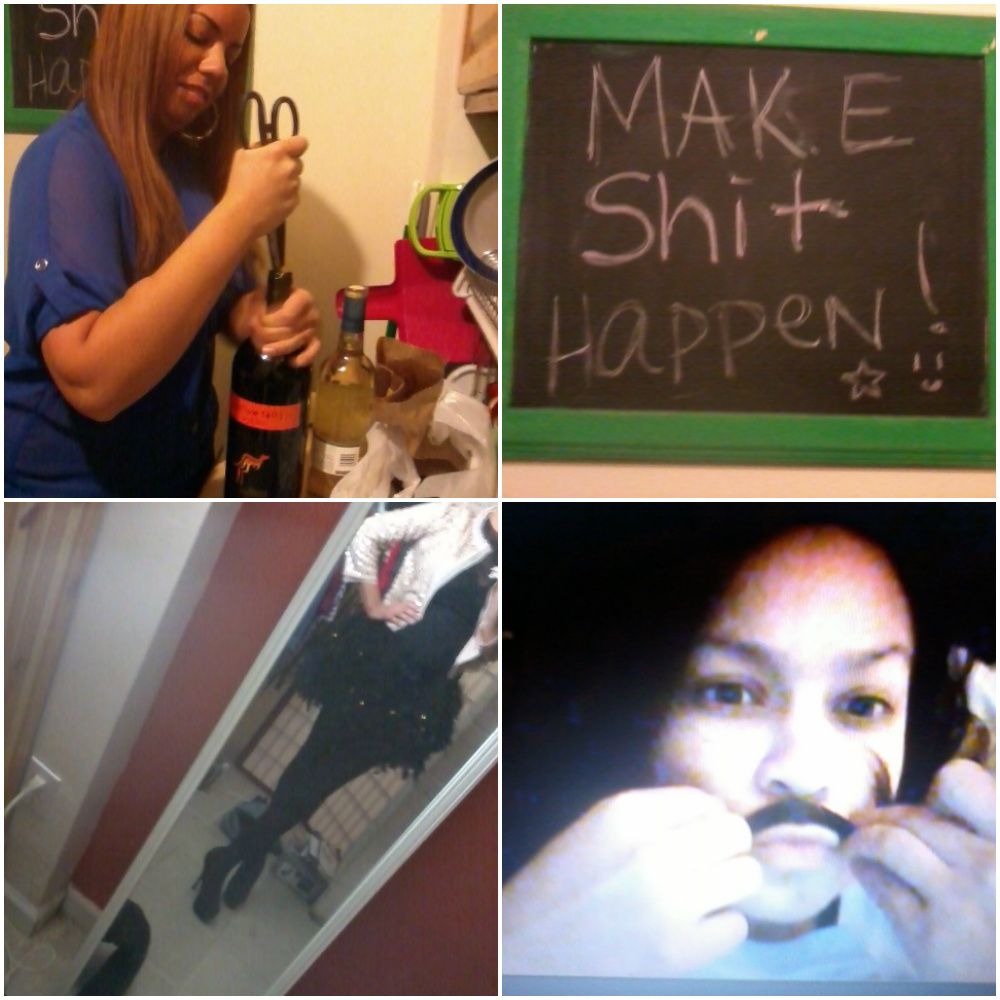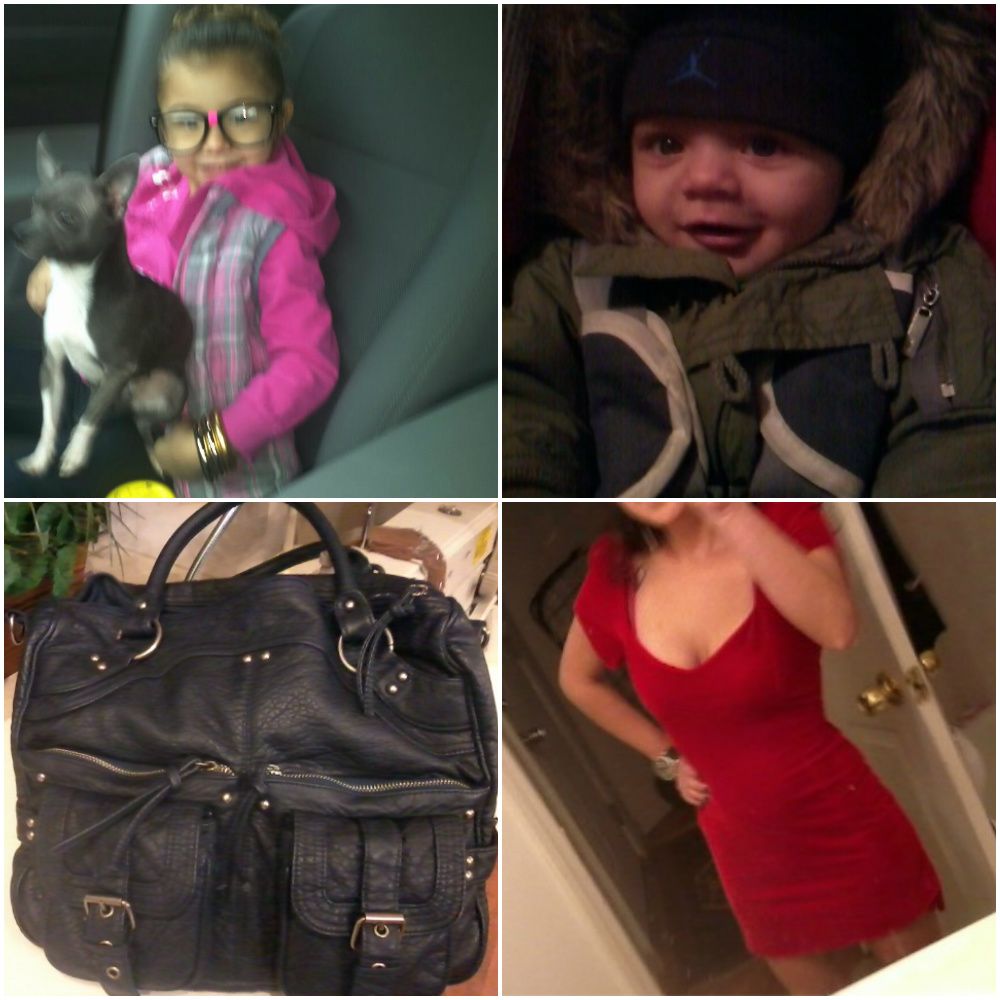 1. My friend ToniAnn and I were in my house last Saturday about to drink some wine, and I realized I don't have a wine opener. So we she used scissors to open it. Hey..don't judge, it worked! lol
2. A little positive reminder on my chalkboard in the kitchen.
3. What I was suppose to wear for NYE. Feather skirt & sequins cardigan
4. When boredom strikes, I send funny pictures to my besties. lol
5. My goddaughter. How cute does she look with those glasses & all her bangles?!
6. My nephew. Just look at that smile, he's definitely going to be a ladies man.
7. My new purse I talked about a few days ago.
8. The red dress I thrifted Wednesday. It was long and a lot bigger, so I took it in and shortened it. Thinking of wearing it for Valentine's Day.