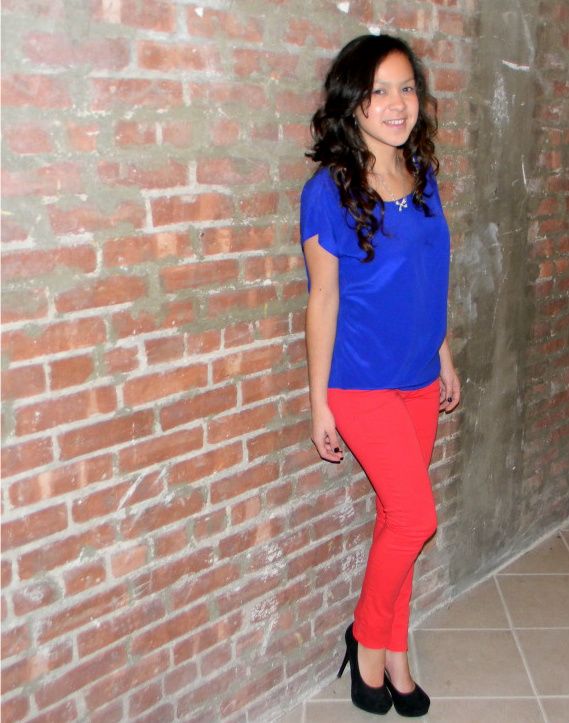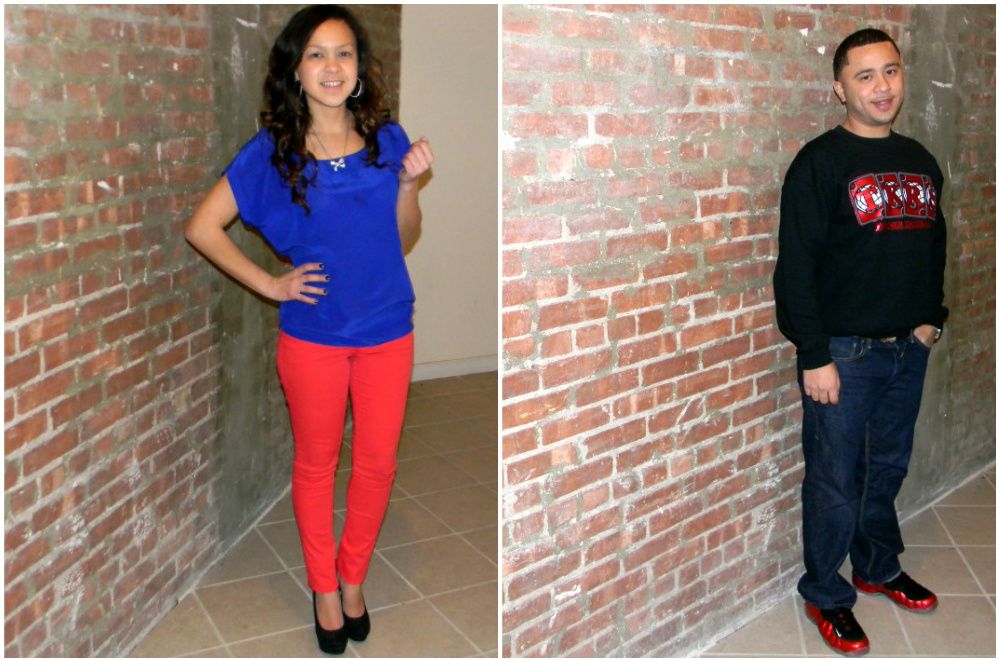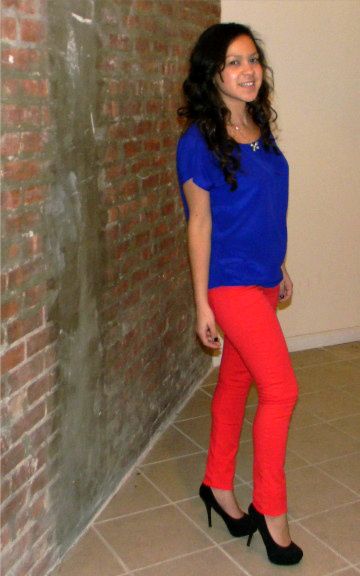 Forever21 Blouse, H&M Pants, Target Heels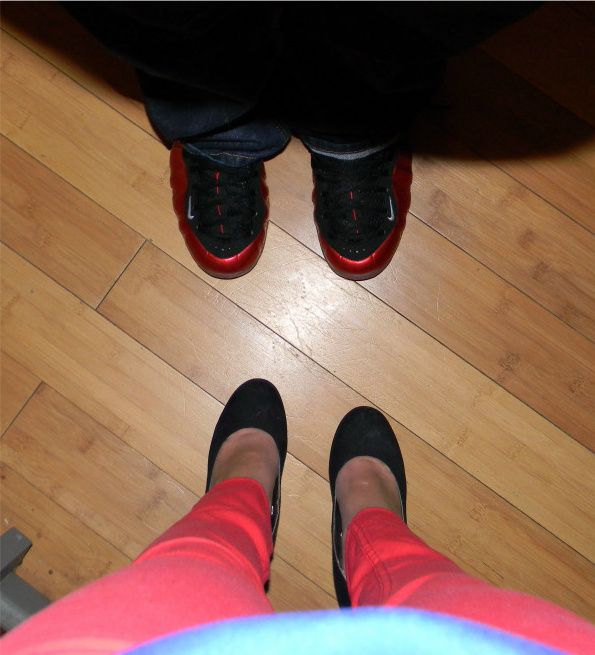 I have been wanting to wear these two colors together for a while now. I knew this wouldn't look the same with boots, I had to wear the heels, so I was excited Josh wanted to out last night. Perfect time to whip out the heels! I don't think I've ever worn such a bright outfit, I'll usually wear these red jeans with a neutral top, but I like this!
Tonight me and the girls are going out in the city, maybe I'll wear another bright outfit..gotta start thinking of one..
Can you believe people where waiting online all night for the sneakers Josh has on?! They're some kind of limited edition Nike's. He has a friend that owns a sneaker store so he got them a few days ago, needless to say he was sooouuped up! lol
Have A Great Weekend!!