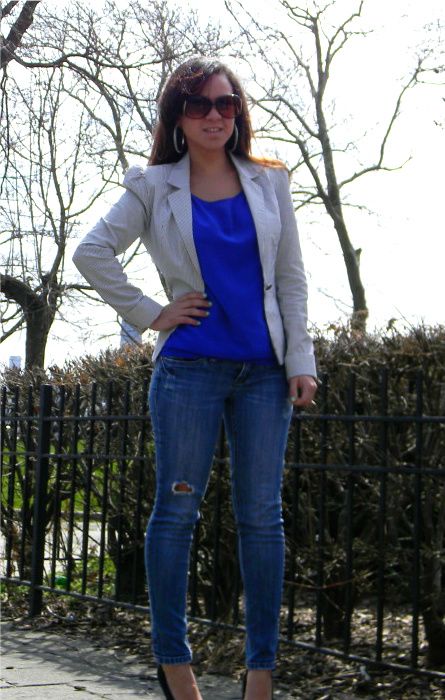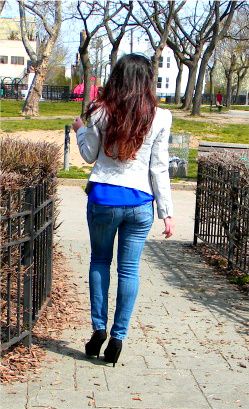 Thrift blazer (H&M), F21 Blouse, Charlotte Russe Jeans, Payless shoes
Just a simple outfit I wore Friday night while hanging out with Josh. Unfortunately, we only got to hang out Friday night and Saturday morning cause he had to go back to Delaware. But it's better than nothing. I really didn't think I was going to miss him as much as I do. It sucks to come home to an empty house and not be able to have coffee or dinner together. It. sucks. big. time!
On another note, I think I should distress these jeans a little. It kinda looks funny with just one hole in the middle. They didn't start off with a hole but after wearing and washing so much it just ripped open. lol
I don't wear this blazer enough. I love the tiny pinstripes. You can't really see them in these photos, but I promise they are there.