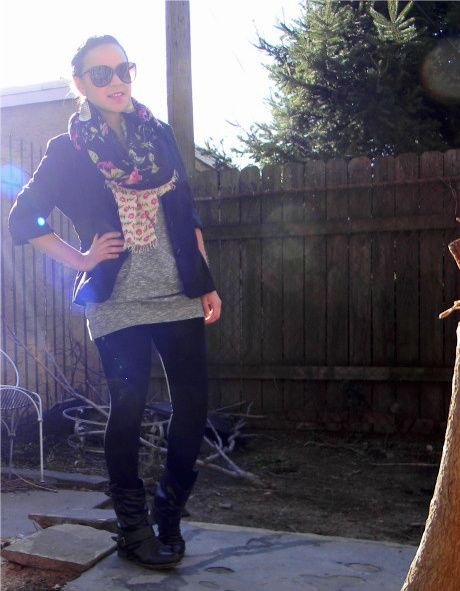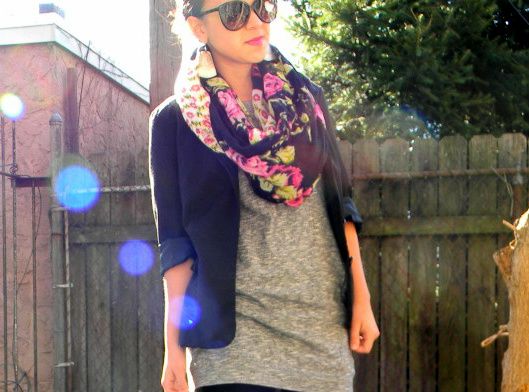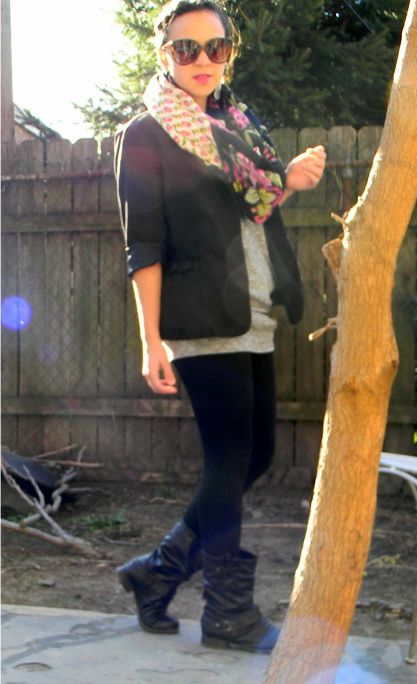 Forever21 blazer (swapped) & sweater, Shi by Journey boots,
Aldo scarf , tights stole borrowed from my best friend
I think Josh got tired of hearing me complain about not being able to shop, so he bought me
these
pants from American Apparel. Score! He's so good to me ; )
I love the color and cannot wait to wear them. Probably tomorrow night. The only problem is that they are a little see through, what do I wear under? Shorts? Nude panties?! Help me out I really want to wear them.
This is a simple outfit I threw on this morning for work. I think it's actually a little too warm for these tights now. So I'm off to change and go for a walk with Josh & Layla. I love days like this.
Hope everyone enjoys their weekend! : )