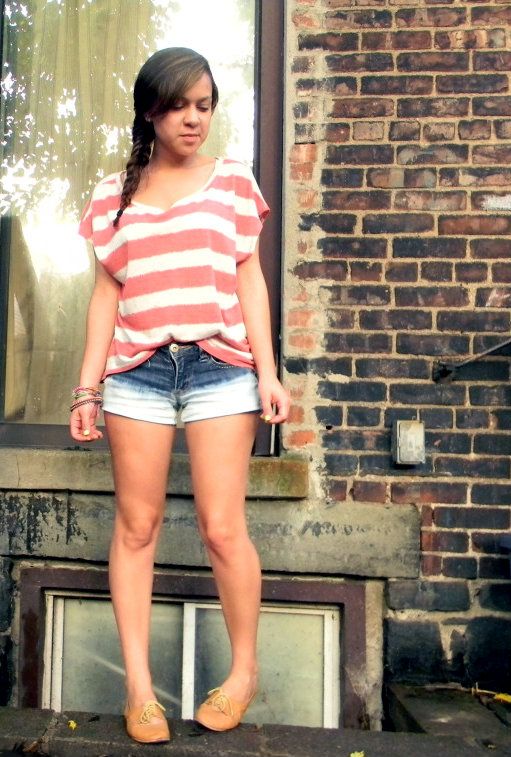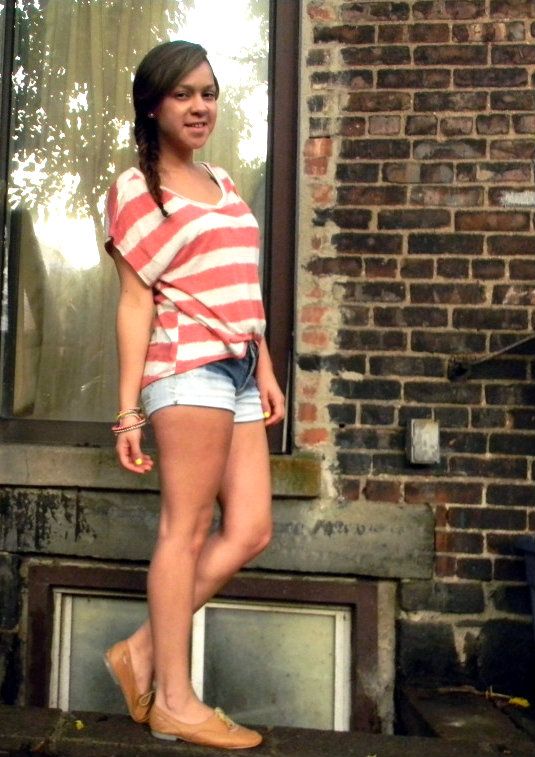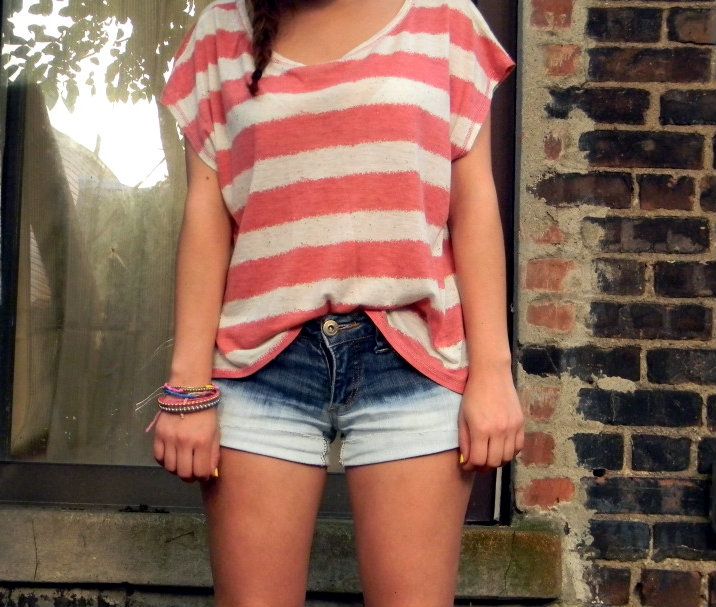 First I want to say heyyyy to my new followers! Welcome to my world/closet = )
I was only able to get these three shots before I ran back in the house. The mosquitoes were biting the crap out of me. Now I'm so itchy! These shorts are one of the DIYs I did last week. They kinda have a dip dye ombre effect, I'm digging it. They are seriously so easy to do and changes up normal denim shorts.
Ooh I finally joined the world and bought a smartphone today! So I'm now on Instagram. Username is Melodyrodriguez.