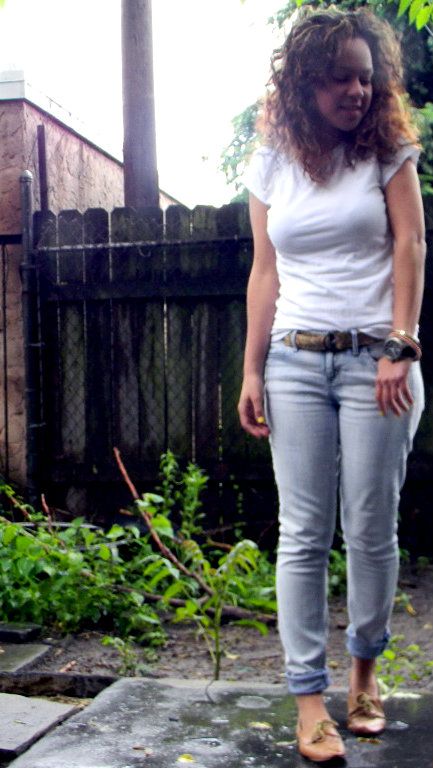 Charlotte Russe tshirt, Madwell jeans via Crossroads, Spring flats, Thrift belt
The rain finally let up for a few minutes so I was able to quickly take these photos. Today I am rocking my wild natural curls..lol I didn't want to bother straightening it since the weather has been terrible all week. I had it in a top knot but I am sick of looking at my hair like that! Like I said the weather has been really bad so I've been rocking the top knot all week, I had to switch it up today.
I am loving these jeans. They're a little looser than my normal skinny jeans, but not a baggy as boyfriend jeans.
Juuusttt right & comfy.
I picked them up Sunday while in Brooklyn. Josh and I were walking back to the car and ran into
Crossroads
. A shop that sells, buys, and trades clothes. I love this place! They had tons of great stuff. I bought these Madwell jeans, J.Crew shorts, and a skirt for about $30. Not too bad huh?!