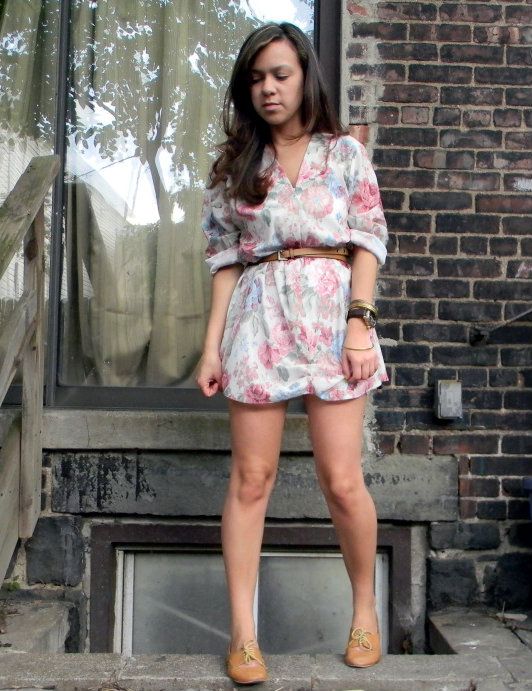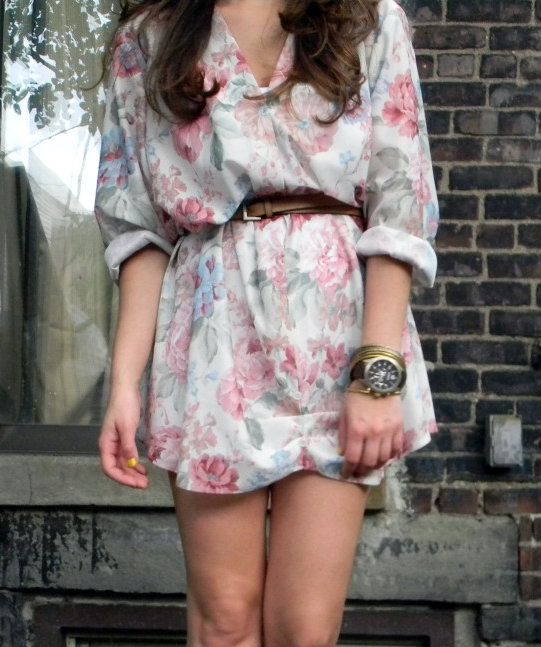 Thrift blouse worn as a dress, Zara belt, Spring flats,
I found this blouse at the thrift store months ago and have been dying to wear it, but I refused to wear it with stockings. The pastel colors and flowers just screams Spring and warm weather, so I patiently waited til a warm enough day. I wore this Mother's Day, we really didn't do anything special. Honestly I dragged myself off the couch at 3pm, got ready and went to my mothers house for dinner.
This blouse/dress was on a rack labeled vintage, but I'm honestly not sure what classifies as vintage. This doesn't have any labels on it so I can't look it up.
Kelly
also asked when does something become vintage..If you found out, let me know! lol