Dress DIY Sandals Gift (Blowfish) Necklace F21
Hey guys! First I just want to say thanks so much for all of your comments about my last post!
This dress is another DIY and it's a really simple.
This was during the massive heatwave last week, so I was looking for as little clothing possible something comfortable & easy to wear. Since I'm getting bored with my tiny wardrobe and didn't want to wear any of the dresses I already have, and don't have money to go shopping. I begged Josh over and over for one of his orange shirts

he has 3 of them all from American Apparel!

he finally gave in and said I could have one.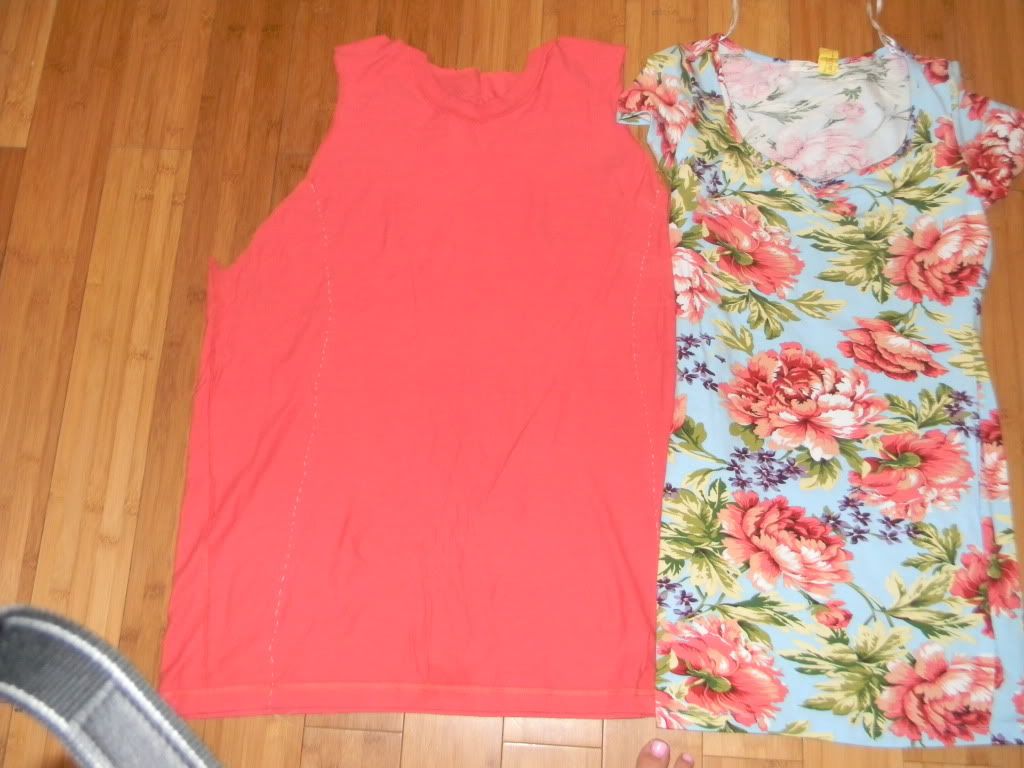 turned the shirt inside out, and traced the outline of one of my dress onto the shirt. Cut off the sleeves and neck,

make sure to cut the front a little lower than the back.

Stitched the new sides together and cut off the excess. All done! Pretty easy right?!