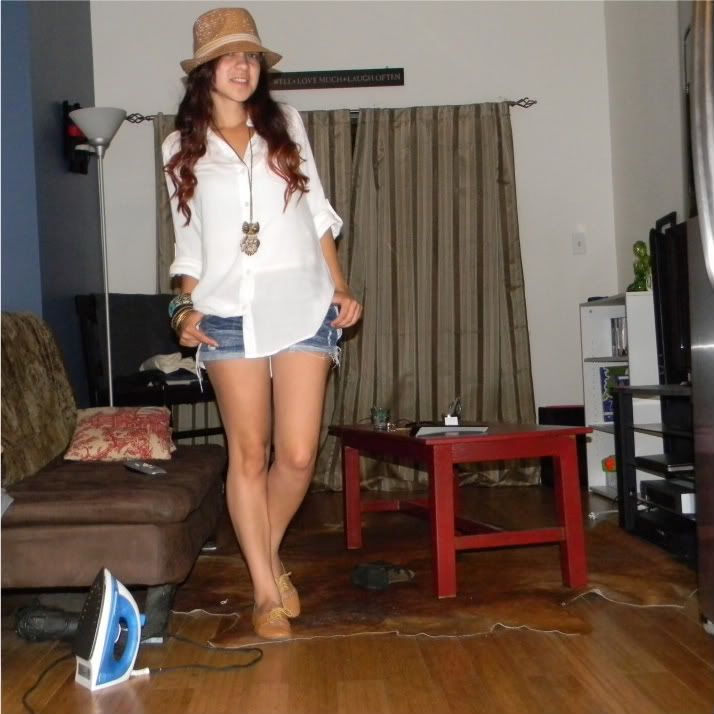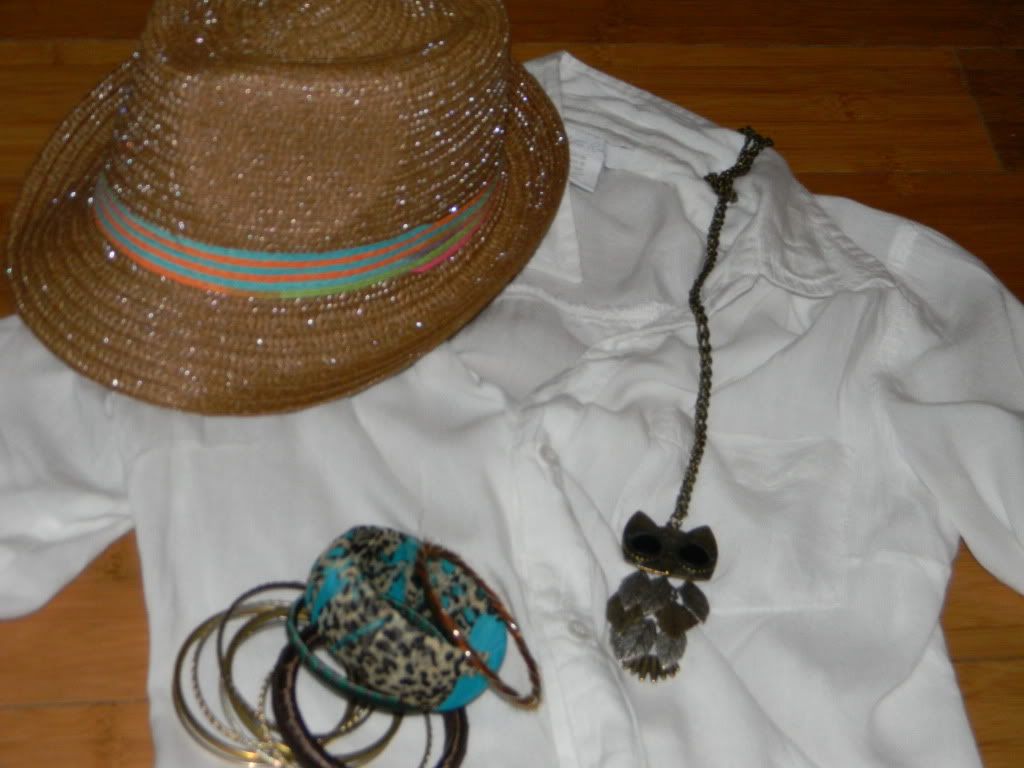 the hat doesnt sparkle like that in person, not sure why it came out that way.
Shirt Charlotte Russe Shorts ? Probably Charlotte Russe or F21
hat leopard & brown bangles Lilxurious Necklace F21
So this was my first time wearing a fedora. I've never really been a hat person except for the ones that keep you warm during winter. lol After the fashion show

Saturday

(I'll post those pictures tomorrow)

my friend let me keep the hat and some accessories and I actually like it! I feel like I should be walking on the beach with a drink in my hand, instead I'm at work. booo
You can't tell in the picture

I just like how my curls came out so I included it lol

but I put a little bit of pink in my hair, it kinda looks more redish though. I like it for now but maybe I'll re-do it this weekend. You guys know I'm always doing something with my hair.
Enjoy the rest of your weekend!!