So yesterday I told you I would show you how I sorta made a closet. Downstairs is just our bedroom so we didn't put up any doors, we just put a room divider to block it off if your looking down from the stairs. It's not like the amazing pictures I put up yesterday, but I really like how it turned out.
please don't mind that rolled up rug. I should of taken it out or re did the picture but I didnt realize till lookin back at the pictures.
This was a weird little corner at the end of the room that we really couldn't put anything into, so after convincing my boss to give me a clothes rack from work, we made it into our new closet.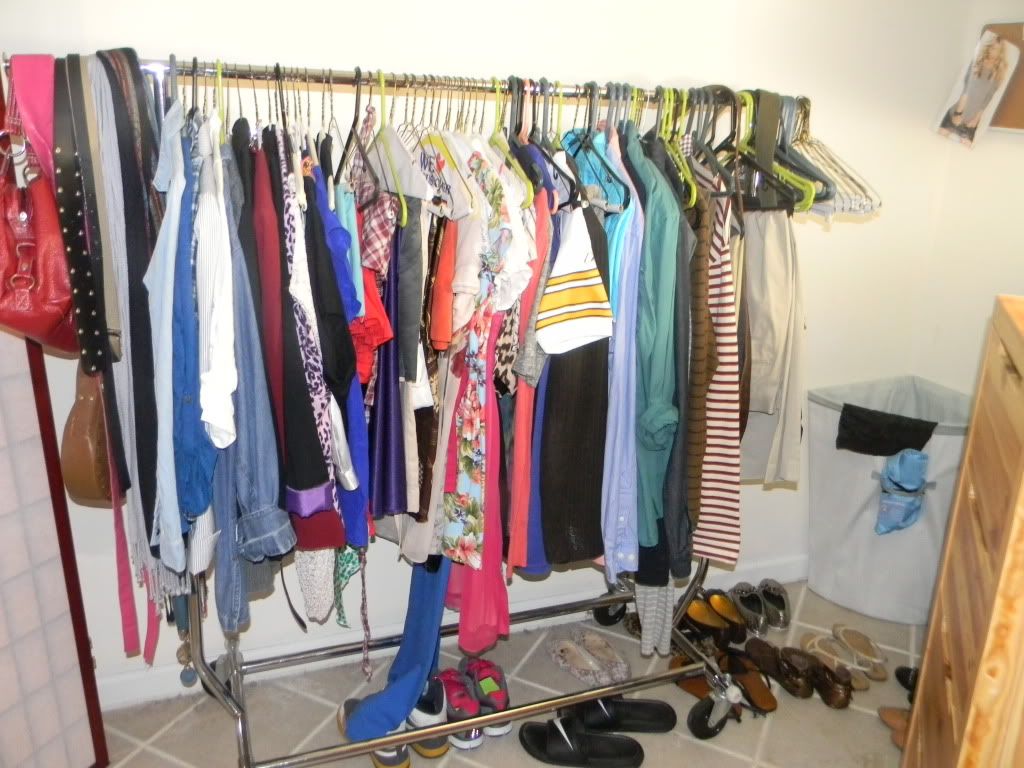 To the right of the rack is where we put up our shelves for t-shirts and jeans. These shelves were originally suppose to be part of a 5 shelf bookcase that we have upstairs. While me and Josh were putting together the bookcase we couldn't figure out how to get past the third shelf, so we left it as a 3 shelf bookcase and used the rest for our closet. Re-use and Recycle is what we say! lol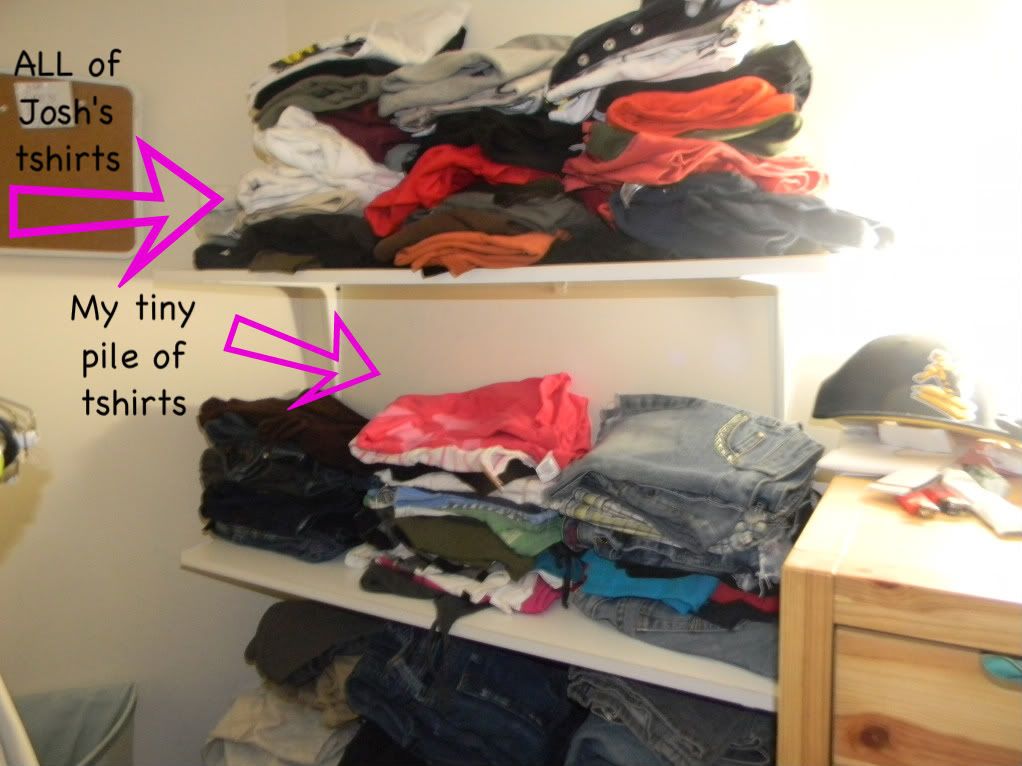 Josh has way more shirts than I do.

There's actually more than whats pictured.

But I guess it's because all he really wears is jeans and tshirts. He doesn't remix his stuff like us girls do.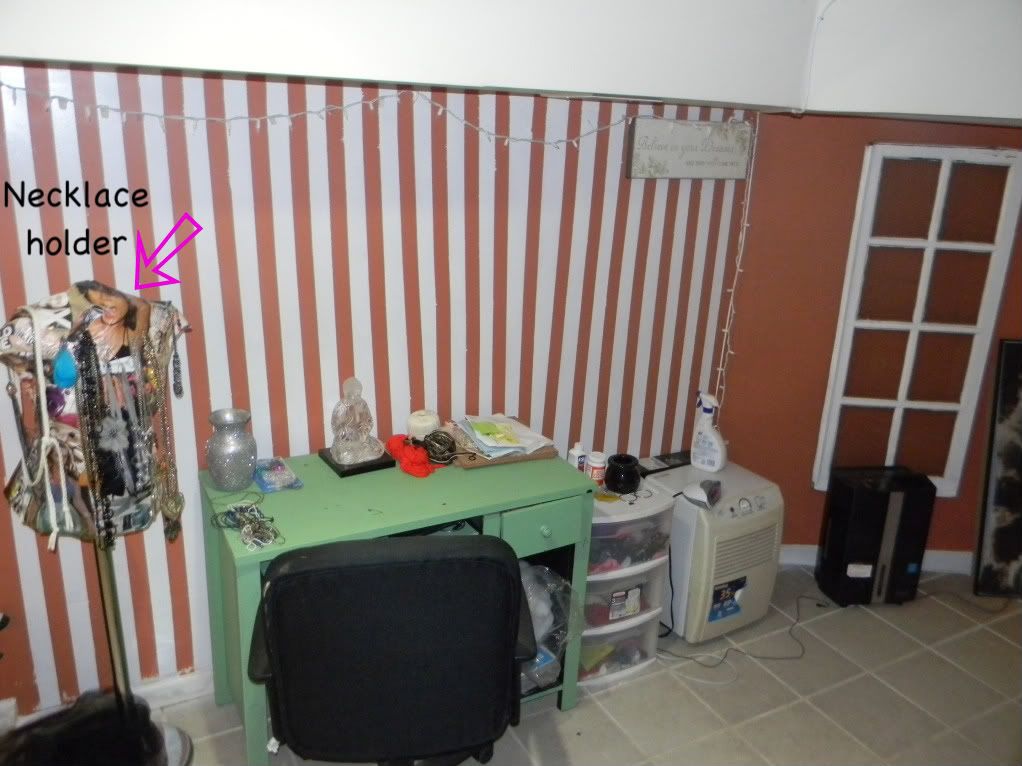 To the right of the "walk in" is where I keep all my craft and DIY stuff + the body form turned necklace holder. I made the body form after watching the tutorial on

Threadbanger

.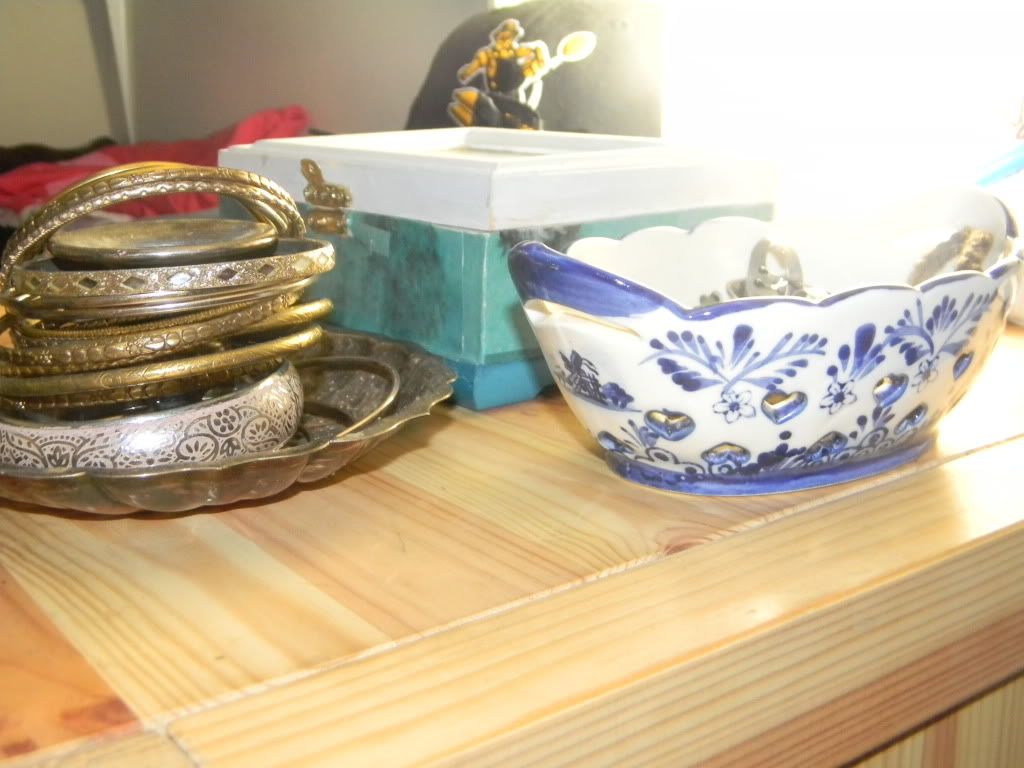 Where I keep my bangels and rings. The blue & white and brass holder were a gift from my mother. And the green jewlery box was made by Josh.
Basically the entire closet and craft area was put together with either stuff we already had or a DIY. The rack I took from work, dresser from my mothers house, storage bins were Joshs. The shelves, desk, jewlery box, and body form are all DIYs. So for spending little to no money on it, I think it turned out great.
What do you think?! You can be totally honest.