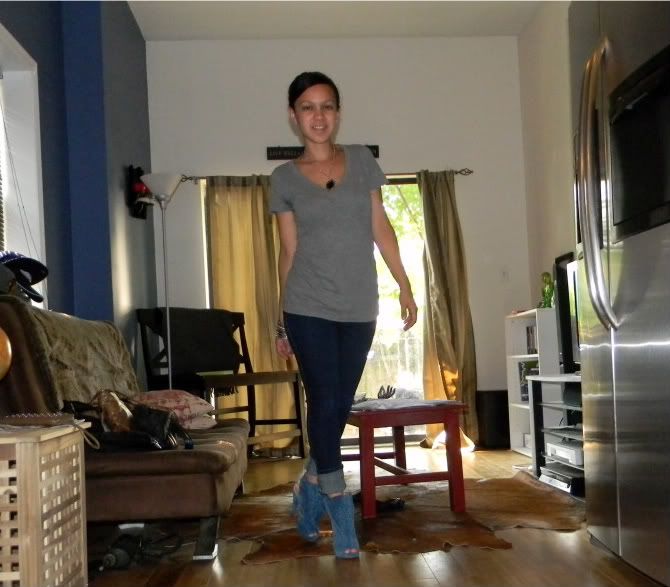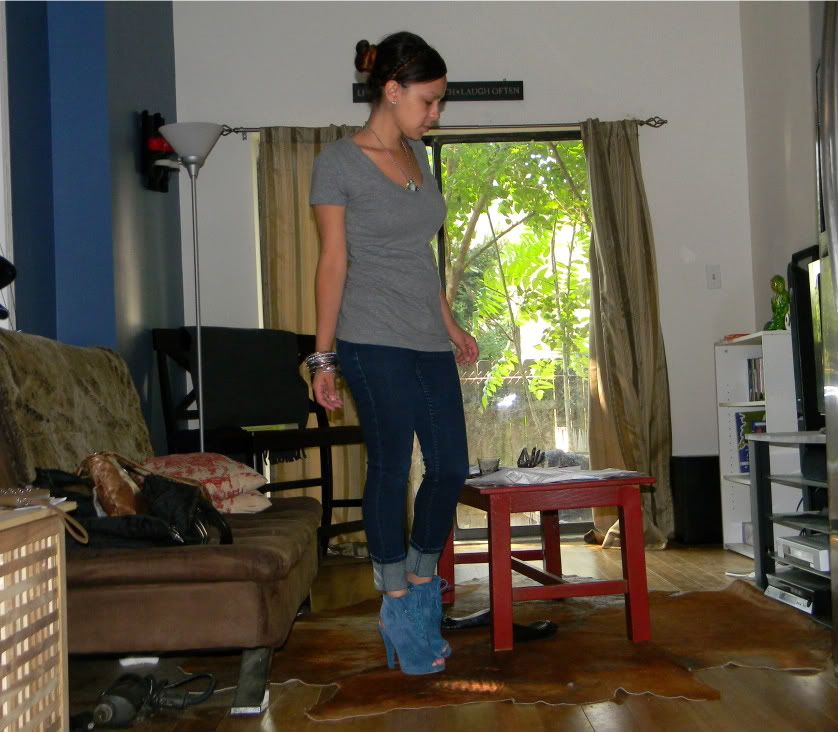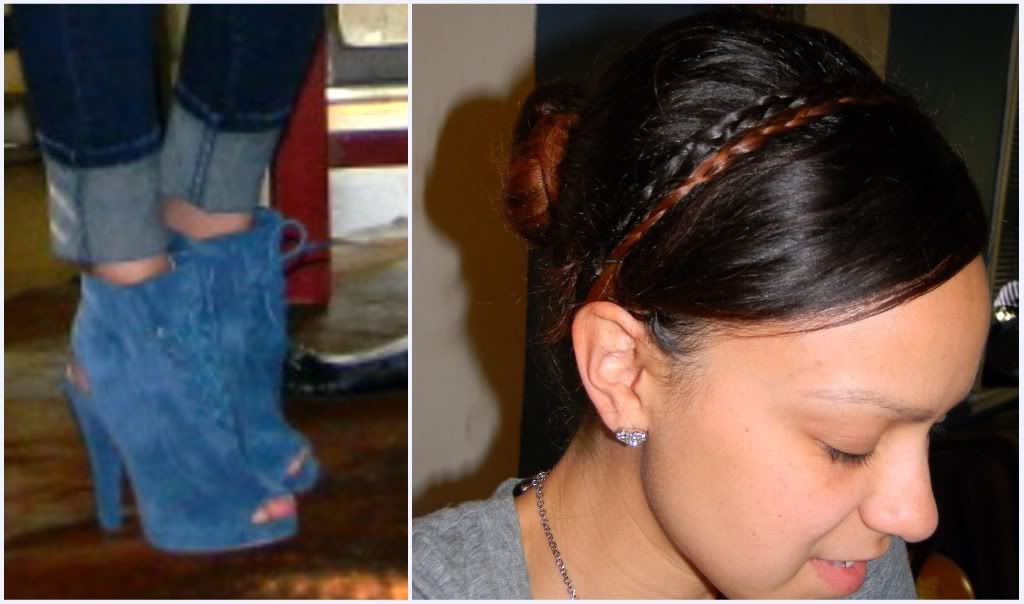 shirt target jeans Charlotte Russe shoes Enzo Angiolini
You probably noticed by now that I don't wear heels a lot. Really only when I go out to dinner or out with the girls. But Josh got me these shoes for my birthday and I love them. So even though it was 2 o'clock in the afternoon and I had nowhere to go I said I don't even care, I just want to wear them! So I kept the rest of the outfit simple and went to get coffee with Josh.
Do you strut around in heels daily?