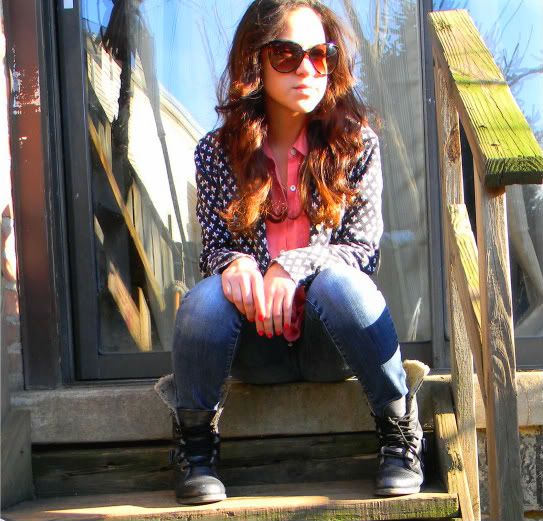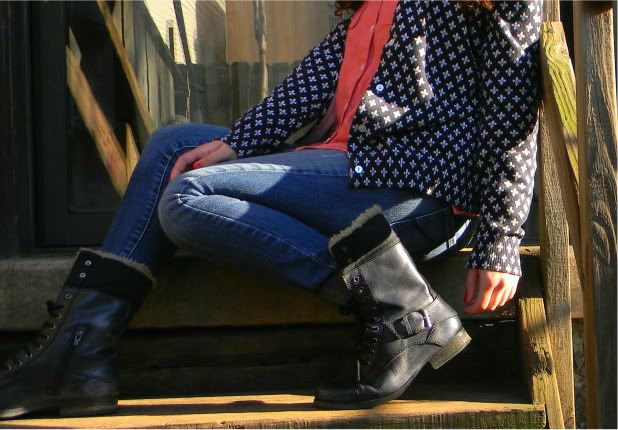 Shirt & Cardigan: Thrift Jeans: Charlotte Russe Boots: Swap
Yes, this is a simple outfit, but it has the two things I've been wanting more of in my wardrobe. Color and print. Whenever I go to a thrift store those are the two major things I keep an eye out for. The other day Josh said he can't believe I actually find things on my want list. I told him it takes talent.
Seriously though, I almost can't believe it either. I haven't been thrifting long, but so far I've been pretty lucky. I've gotten stuff like an H&M blazer (with tags still on), Banana Republic sweaters, Theory pants, a bunch of dresses and skirts..and never paid more than $10 for an item. I think that's pretty awesome.