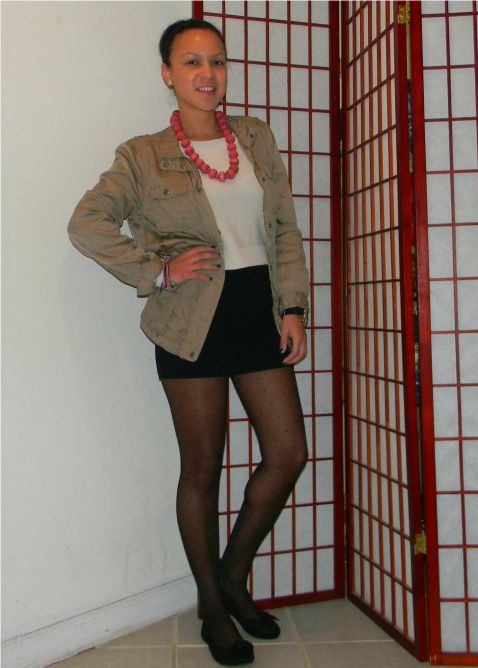 H&M Sweater, Forever21 Dress, Gap Jacket, Palyess Flats, Thrift necklace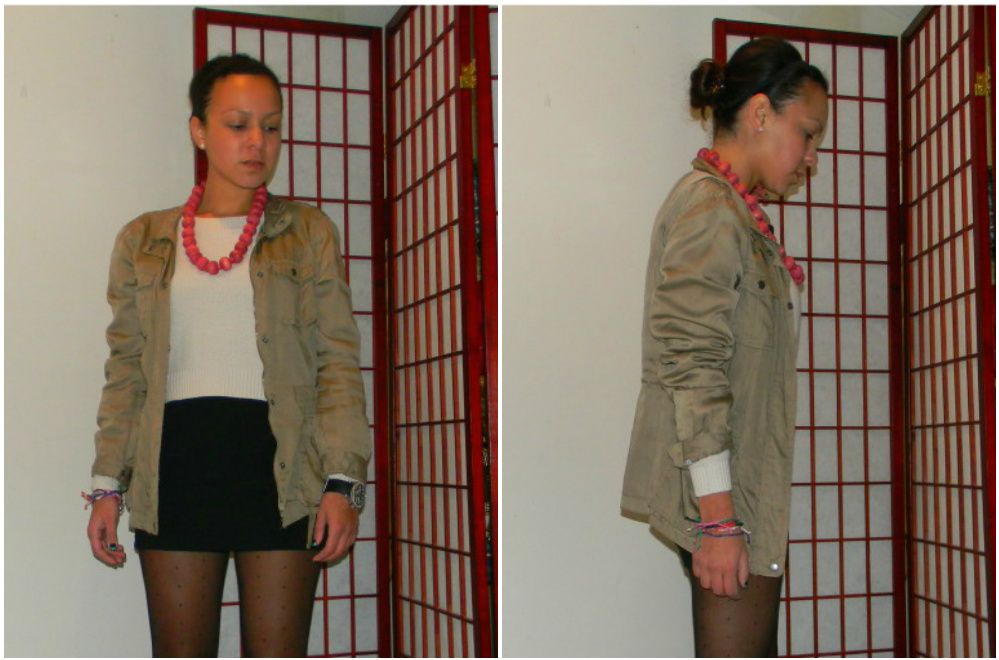 I don't like to say I have one specific
style
. Much like a lot of other girls. It depends on my mood and where/what I'm doing that day. Some days I like to
dress up, play around, try new things
.. But my basic go to outfit is pretty much simple, jeans and t shirt with a pop of something extra. (accessories, print, or bright color) I guess that's my
style
? I'm not big on tons and tons of layers, or colors, or prints at once.
on myself
It looks great other people, I just feel silly. Don't get me wrong I do like to try new things. One trend I'm loving right now, that I would have never thought I would, is print pants. Like LOVE
ok
slightly obsessed. lol
I'm also loving neon and pastels.
How about you, do you have a specific style? What trends are you looking forward to wearing?
Anywhoo.. This is what I wore yesterday for work and class. Below is the same outfit except, those are the shoes I would have worn if I had somewhere fun to go instead.