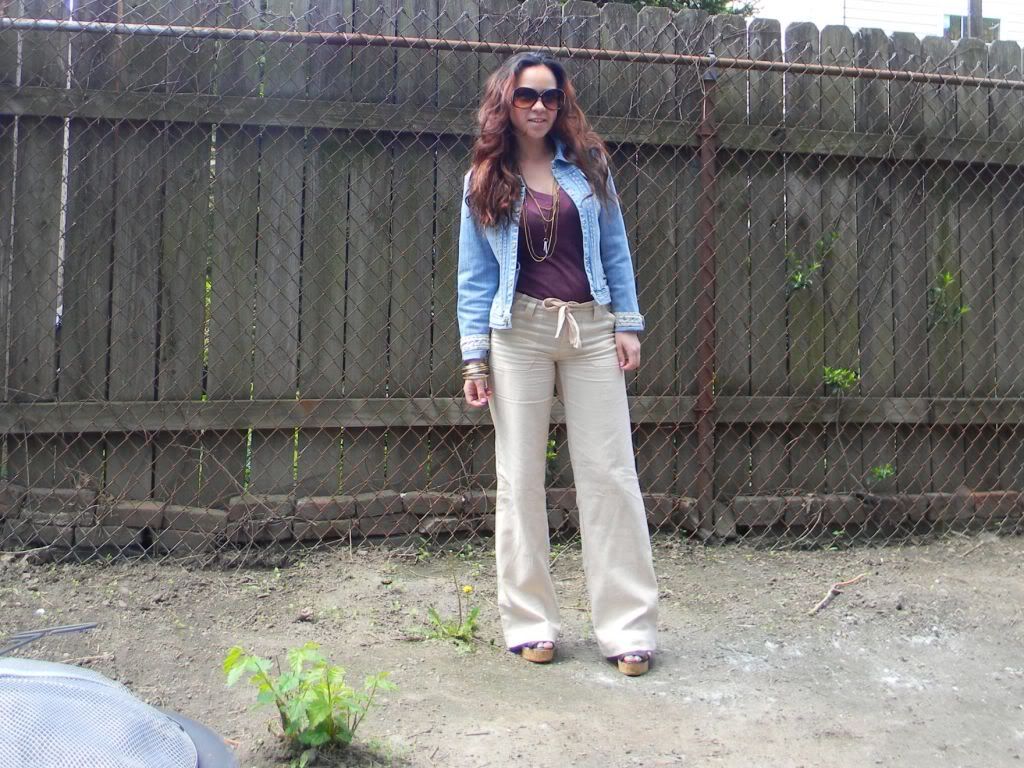 Jacket Thrifted Limited Too Shirt Target Pants Payhalf
Shoes Bangels Sunglasses Forever21
Layla wanted to get in the picture
I have a lot of first going on today.
First time wearing my new wide leg pants. That I love! They're so comfy and I bought them for just $8! I'm becoming a budget queen! I get so excited when I find awesome stuff and don't have to spend a lot of money. As soon as I get home I usually show Josh, ask if he likes it then ask, Guess how much they cost! lol
First time wearing my wedges

that you can't even see

Also really comfortable and inexpensive. As I was about to take a picture of them, my camera died. But they're these.
First time wearing my shirt tucked into my pants..lol I never tuck in my shirt. I do it with high waist skirts but never with pants..but I think since the pants are so wide it looked better this way.. yes? no?
Do you have any first today?!
Follow my blog with bloglovin