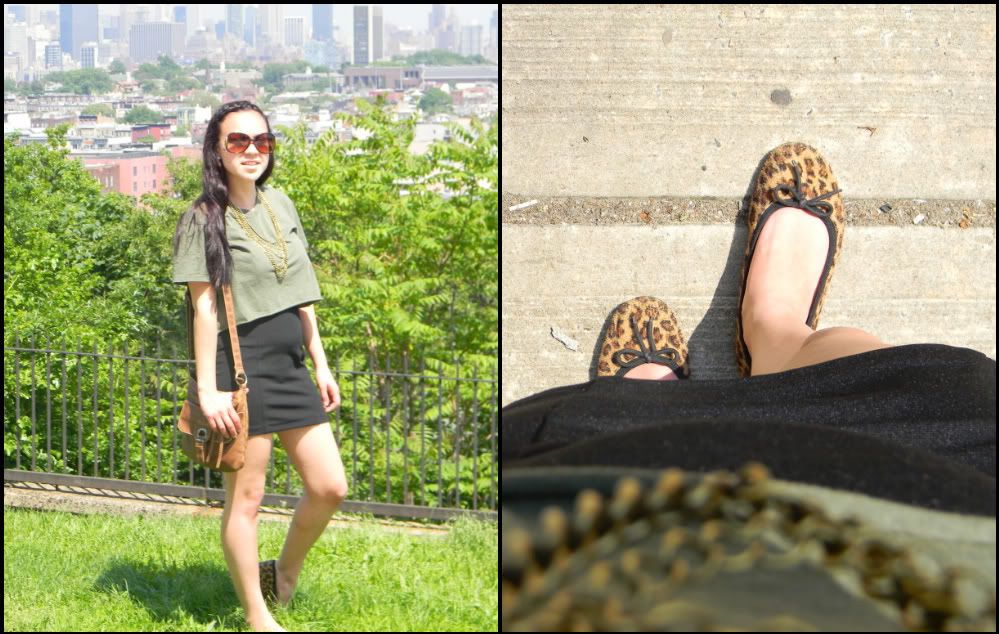 Dress Wet Seal Shirt Banana Republic (

use to belong to Josh

DIY into a crop top)
Flats ? Purse Swapped with my sister Necklace Forever21
This park is just across the street from my apartment, it's pretty big and has a really good view of New York and the Empire State building.
All I need now is a tripod because trying to get Josh to take pictures of me is like is like pulling teeth. Hence why I have the serious face in two pictures. lol
I found these and a bunch of other flats I forgot all about in my mothers house yesterday.. It's like shopping when I go there!