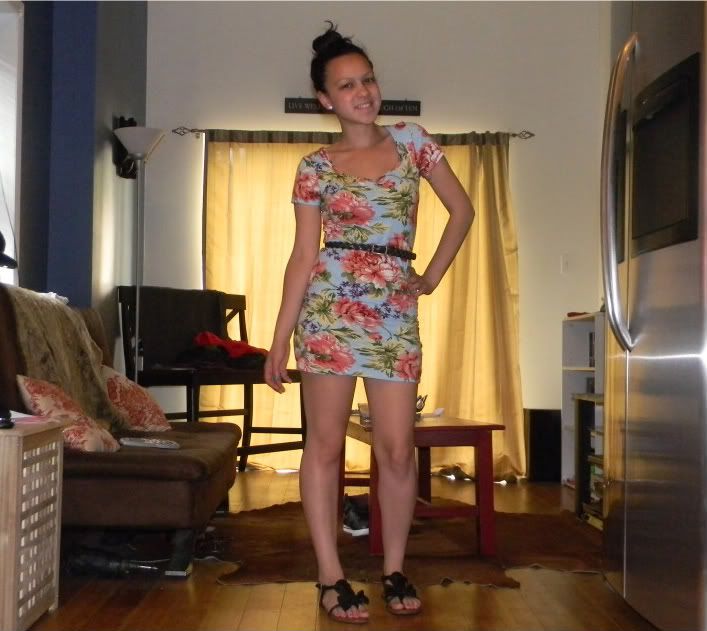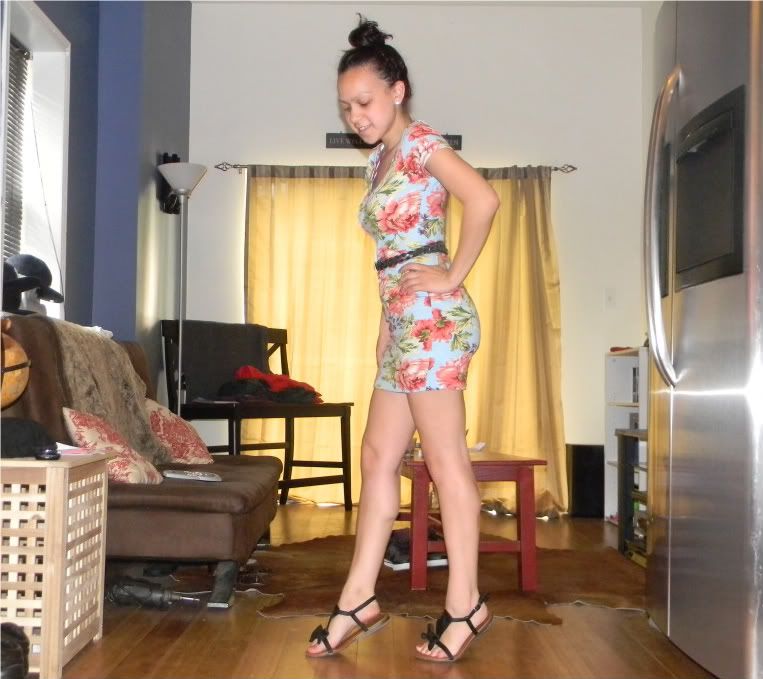 yes I have my fridge in the living room. Josh had this fridge in his last apartment and refused to get rid of it. And it doesn't fit in my tiny kitchen.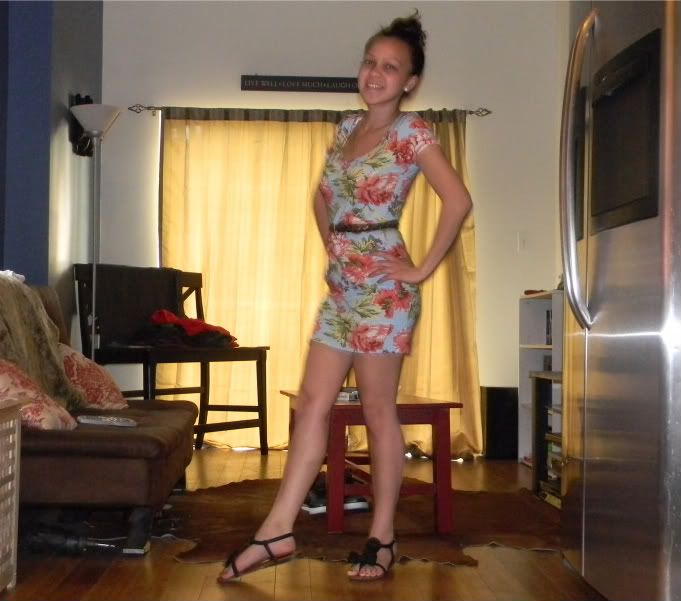 Honestly I took these pictures in the house cause it's just way to hot and humid outside. Like the kind that you walk outside and cannot breathe. Not even kidding. This heatwave is still going strong!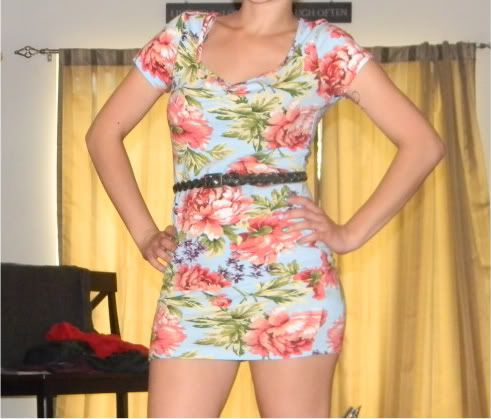 Dress Forever21 Belt Thrifted Flats Miami
I'm not really sold on the belt with this dress but I felt like I needed to add something. The

last time

I wore this dress I was brave and wore it with red tights. Any ideas for the next time?
PS. I'm thinking of doing a posts about other stuff like my apartment, food, thrifting. Would you guys be interested in stuff like that?