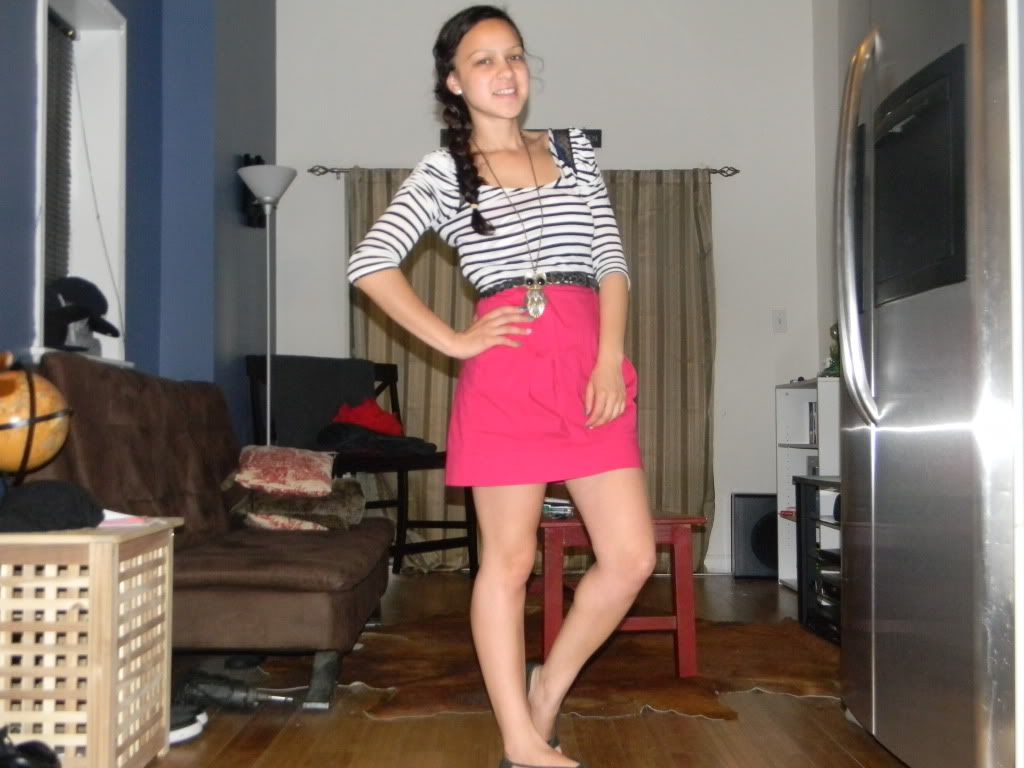 Shirt Cheap Maggie's Dress as a skirt Montreal
last seen here Necklace forever21
This was really suppose to go up yesterday but I was out with Josh all day. Well at the dentist with him most of the day cause he had to get a tooth pulled. Ugh I do not want to go through that! Poor thing is in pain. Since then he's been drugged up and sleeping. Not really a good thing

the drugged up part

especially for Josh.

I'll explain that another time.
Anywhoo.. this is probably one of my favorite outfits. There's something about bright pink and stripes that I'm really loving. It might just be bright pink I'm loving lately cause I'm dying to get my hands on a bright pink blazer. I'm determined to find one.

at the right price cause I'm broke! lol