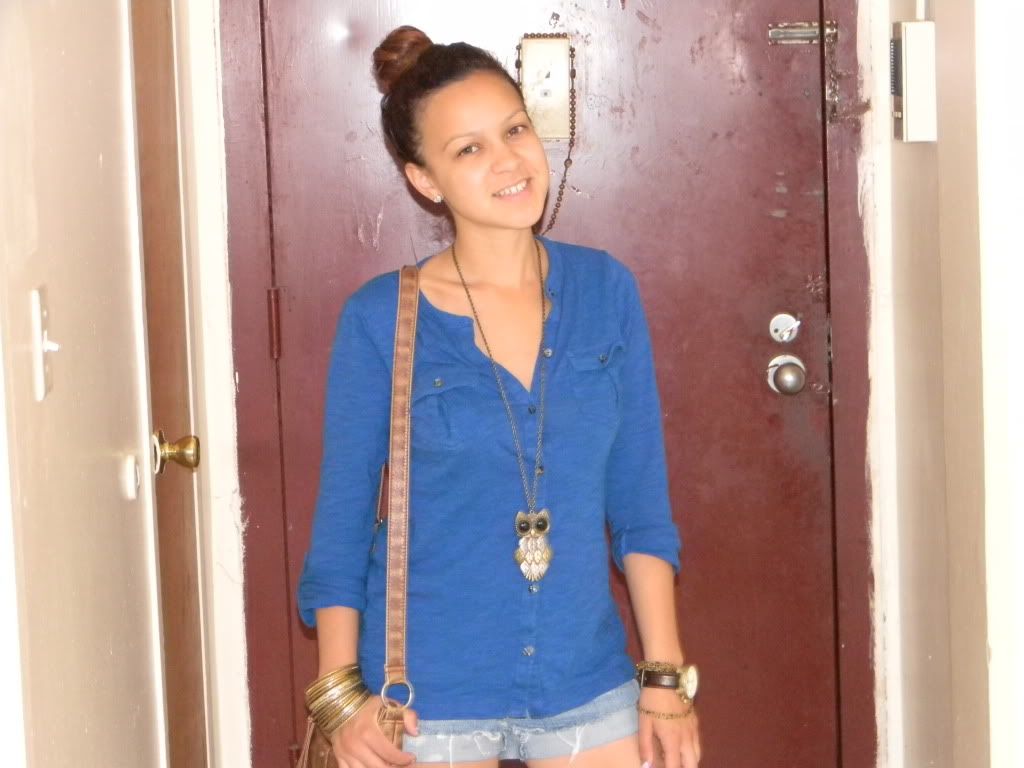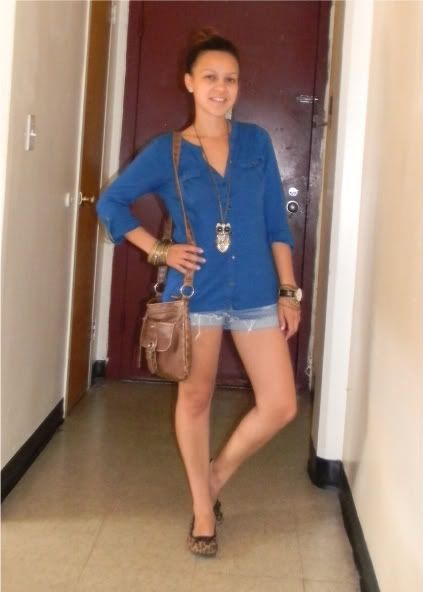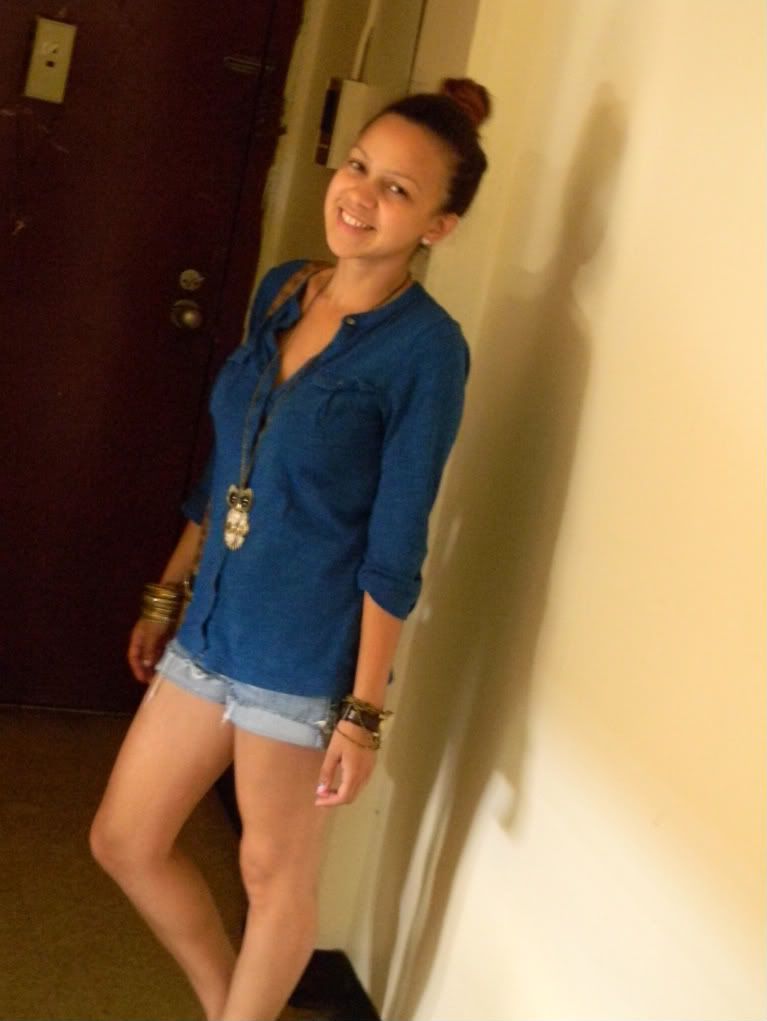 Shirt Old Navy Cut off shorts DIY Leopard Flats so old I don't remember
Necklace & Bangles F21 Watch Josh's (Fossil)
Yesterday was a laid back & chill kinda day. I spent the entire day with Josh, which we haven't done a lot lately, because we have completely different schedules. Normally when I get out of work he's going in so we usually only have an hour to hang out

<--suckss

.
We didn't do anything big or special. Just walked around, went for ice cream, and drove around some neighborhoods. Cause our lease is up soon and we're looking into buying a house. Oh god, we're doing real grown up stuff. ekk,scary.
While we were driving around and talking about my brother getting married, I realized me and Josh have been together almost 7 years!

We don't have an actual anniversary date.

We really did start as friends with benefits so I never really kept count. lol
It sounds like such a long time but it doesn't really feel like it. I love that we were friends before we started actually going out. I think that's why we're so good together now, there's no frontin'. Don't get me wrong it definitely hasn't been all sunshine & flowers. We have had some really really bad times. But the important part is that we got through it and build up and better connection between us.
How long have you and your boyfriend/husband been together?