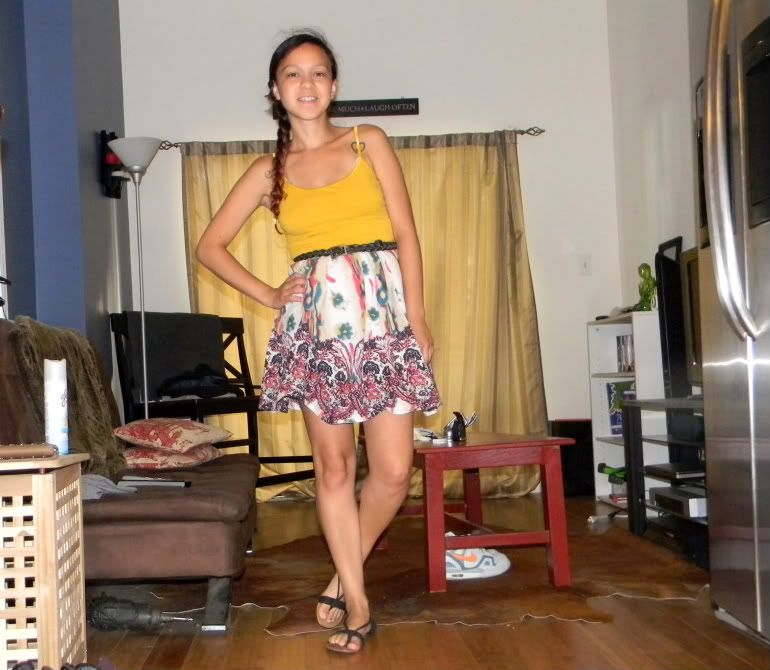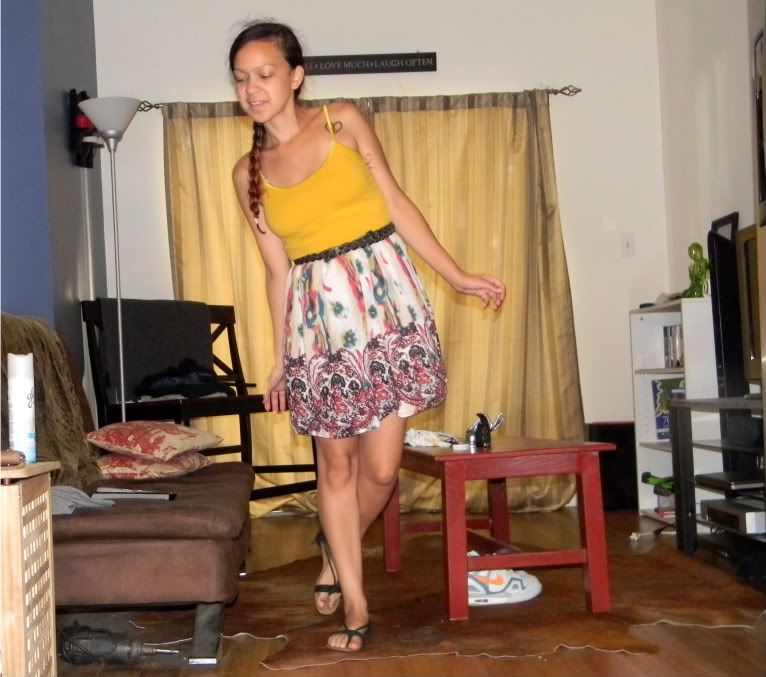 Dress as a skirt Thrift Belt Thrift Tank borrowed from my sister Sandals ? I think Miami
Hey! If you follow me on

twitter

you know I was suppose to put up my post for

EBEW

pattern mixing, but when I got home my camera was dead so.. there goes that. Since there's no pictures to prove it, I'll wear it again one day.

Even though Josh is not a big fan of mixing prints, at all.
Instead, here's today's outfit.

This

is the dress I thrifted

a while ago. I just put a tank top over, added a belt, now it's a cute skirt!
Don't have a lot going on today BUT tomorrow night I'm going to be helping my friend

Lilliana

at The Talent Xchange, Fahion by the Pool show in the city & I am super excited!! And a little nervous cause it's my first time helping or even going to a fashion show. The first thing I thought was "What am I going to wear?!" lol Since I'm helping and not going to watch I want to be comfortable. But I really want to wear my new shoes..what do you think, flats or heels?!
Have you been in/ helped out/ or went to a fashion show? How did it go?! What did you wear?!