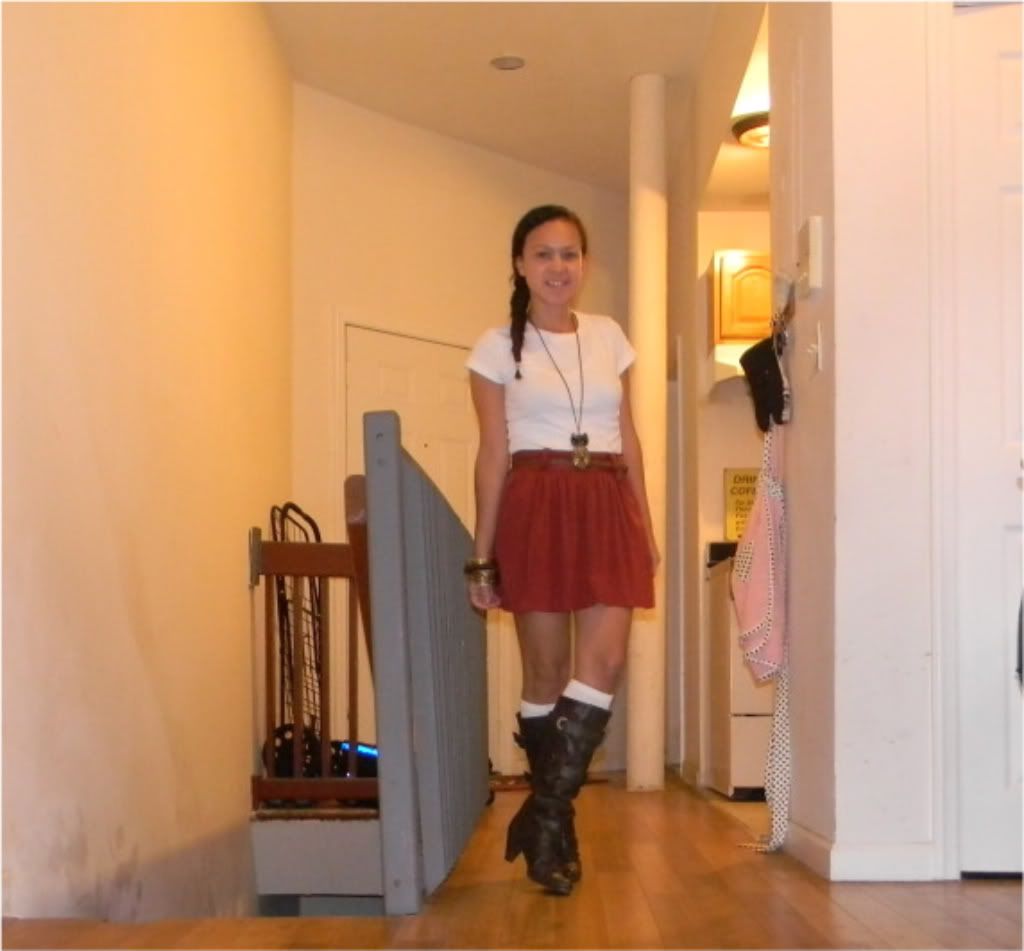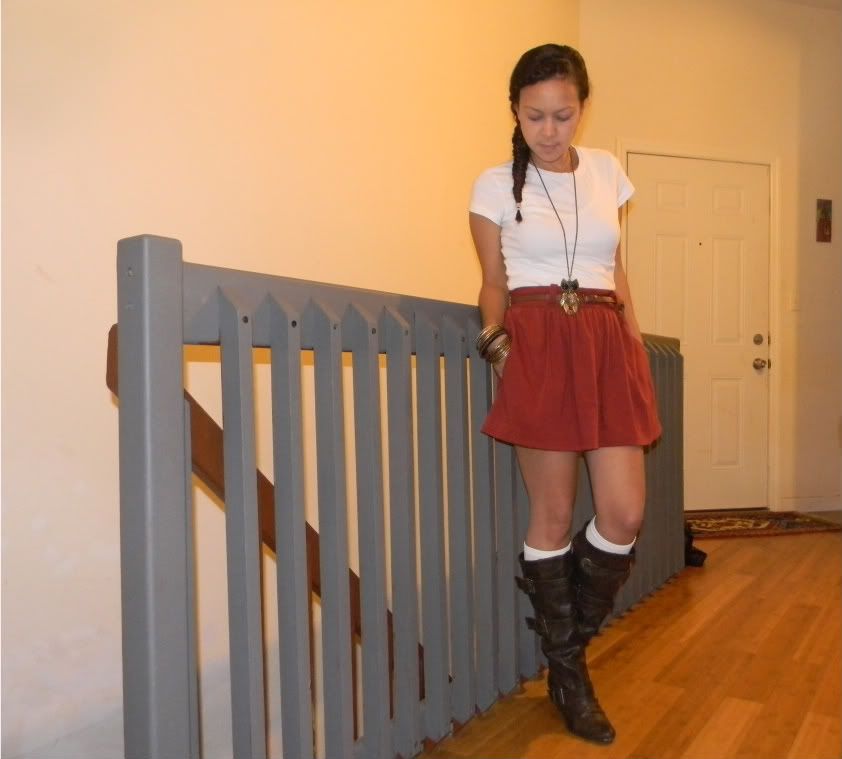 tshirt: target skirt:thrift boots: shi by journeys necklace & bangels: f21
I can't believe it's been a week since my last post.. Sorry guys, my laptop still doesnt work & it's been a busy at work.
Anywhoo.. this skirt was one of the things I picked up last week at the thrift store. I really love the color and it was only $2! It was a little past my knees & since I'm short that's not my favorite style. It makes me feel even shorter. So I brought it to work so the tailor can hem it for me. Good right?! Wrong. She made the back shorter than the front! I wouldn't normally complain about anything, especially since she's doing it for free but there was no way I could wear it like that. Thankfully she was able to fix it.
I also want to say Hi to my new followers!! It makes me really happy to know people like to read/see what I put out there. Thankss!!