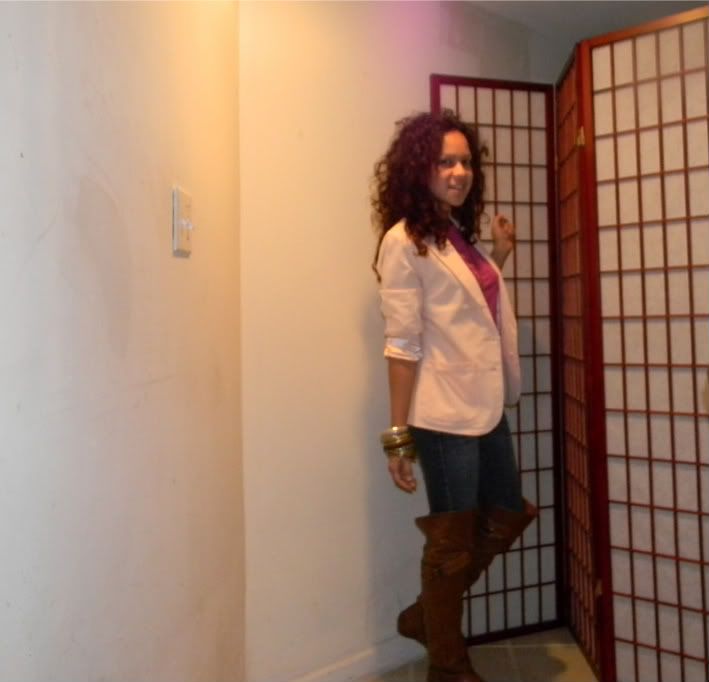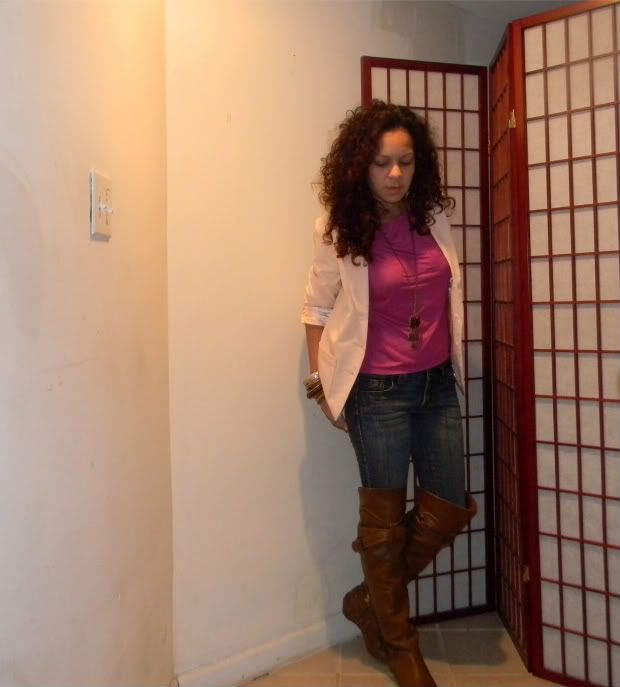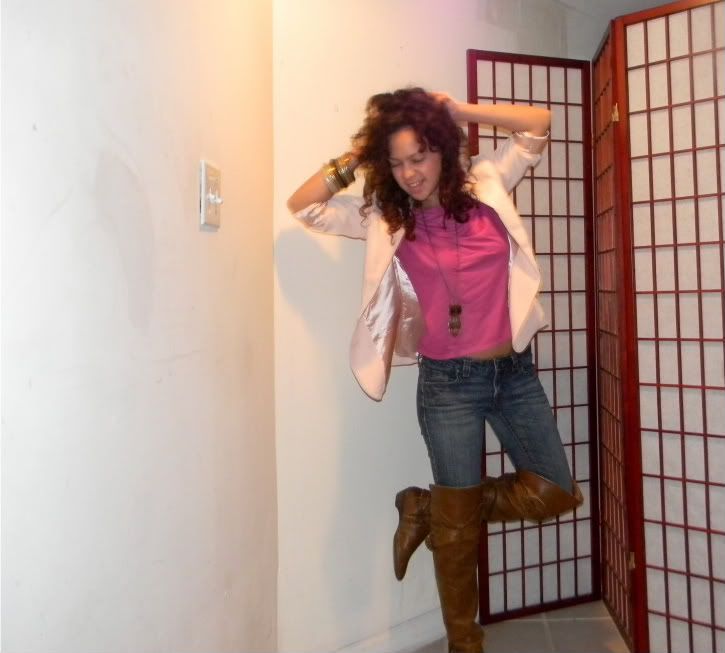 shirt: Sisley (thrift) blazer: F21 jeans: Charlotte Russe boots: Shi by Journeys
I don't know if it was the hair or outfit but this day I felt playful & fun all day.
This is how my hair naturally looks. Curly and big.
I got a lot of compliments that day so maybe I should go all natural more often.
One made me especially happy was from Josh. I think it's so cute when he gets home and tells me he likes something I have on or how my hair looks that day. It's so sweet.
Another thing that makes me really happy is date nights. Even though we've been together a long time, we live together and I see him every single day.
I always get excited, from getting ready to actually going out.
While we're getting ready we usually have the radio on and sing & dance around the house
mostly me : )
It's always fun. And nice to get out and away from the TV Internet and sofa! lol
I have a hot date tonight and can't wait. I think we're going to dinner and ice skating at Bryant Park.
Have a great weekend!!