Good Morning Sunshine!
That's usually how I answer the phone when one of the girls call me in the morning. Since we're all friends you can get it too! : )
So today I thought I would share a DIY Josh did a while back. Remember in my
DIY Closet post
, where I said I took the shelves from a bookcase, well this is the bookcase.
we didn't know how to finish
The back of the bookcase looks like wallpaper but it's not. All he did was spray paint over lace fabric.
I don't have pictures to show but it was done in two easy steps.
1. Before putting the shelf together take the back piece only and lay it flat.
2. Lay lace fabric over it & spray paint.
Easy right?!
*Make sure you wait til it's completely dry before removing the lace.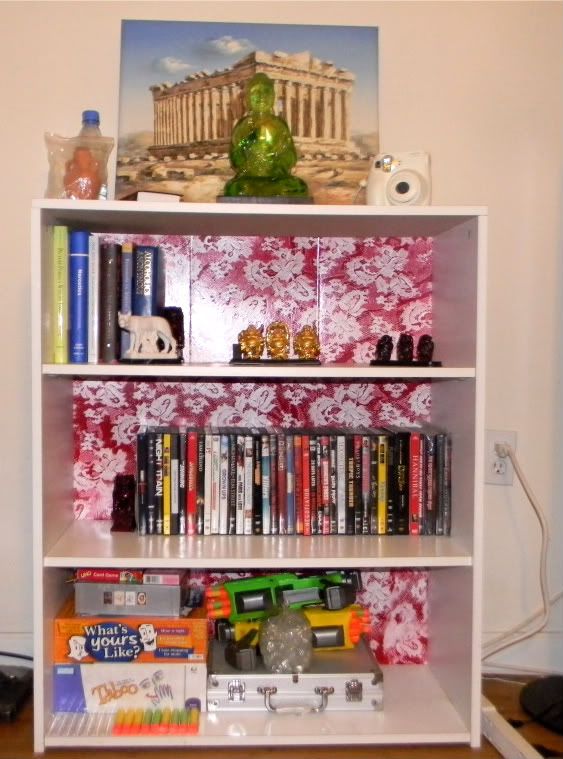 No we don't have kids, all of those games & Nerf guns are ours. lol