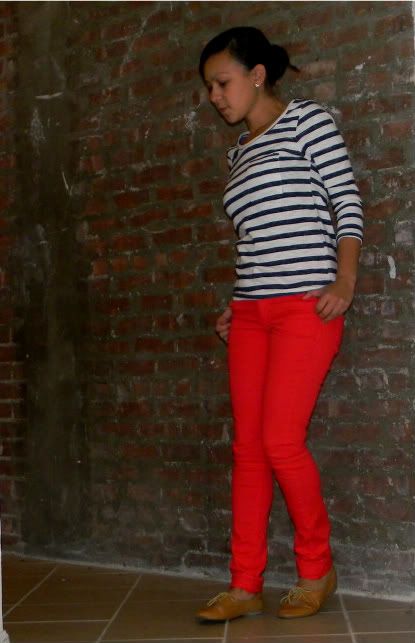 shirt & jeans: H&M flats:Spring
Well the H&M I mentioned a couple post down finally opened last week, which was perfect timing since I had a huge bag of laundry that I did not want to do.
I have been searching for red pants for a while now so I was excited when I saw these for only $20. Can't beat that! Next on my list are maroon jeans, green cargo pants and shirts with prints. I actually saw a great pair of maroon pants at American Apparel yesterday but they were $78! pshh I'm saving for a car so I don't have it like that. Instead I'm going to the thrift store after work. They're more around my price range these days.