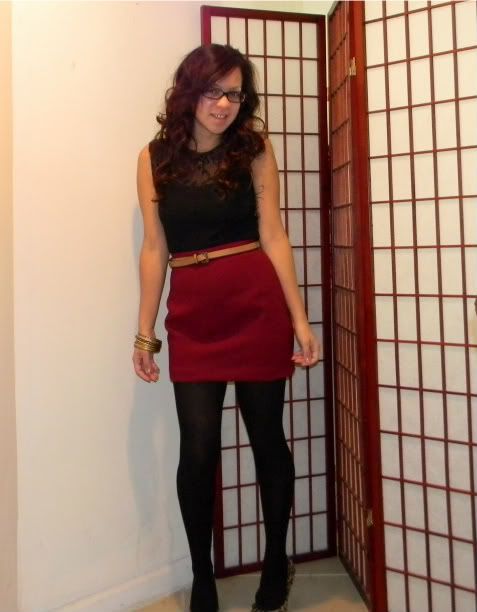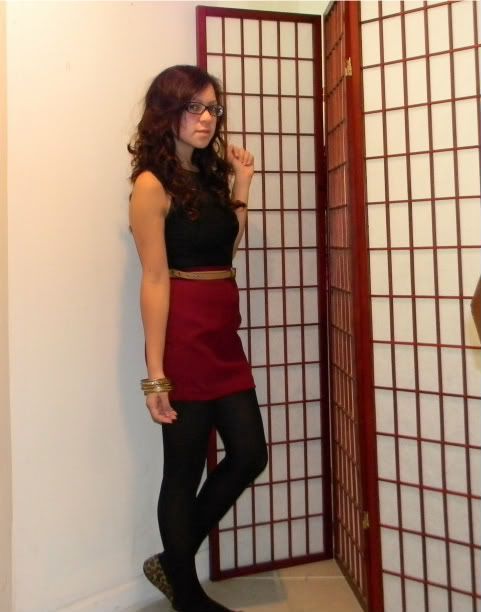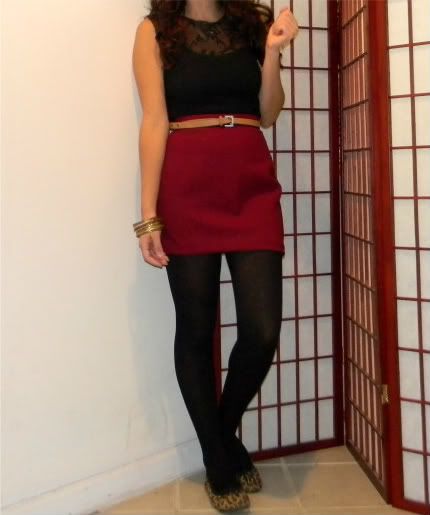 lace shirt: I made it skirt: Thrift belt:Zara (came with different pants) flats: ? very old
I was really happy with this outfit. Kinda proud, because the shirt and skirt were handmade and thrifted so the total cost of this outfit is around $12 (the price of the skirt, flats, and stockings)
I was not happy that I only got to wear it for about 2 hours on Sunday while I did a little Christmas shopping. Then I went back home and changed. So that means I will be wearing it again. ; )
I got this skirt on my last thrift shopping trip, when I was looking for maroon pants. I didn't find the pants but I did come close with this skirt. I made the lace shirt with left over material from my sisters graduation dress.
Don't worry she graduation a loongg time ago, she wasn't wearing it again
It was a long lace dress with a shorter white dress under. So I cut the lace part off the bottom and make this shirt. Basically the same way I made
this
dress. Now I have a new shirt and dress!