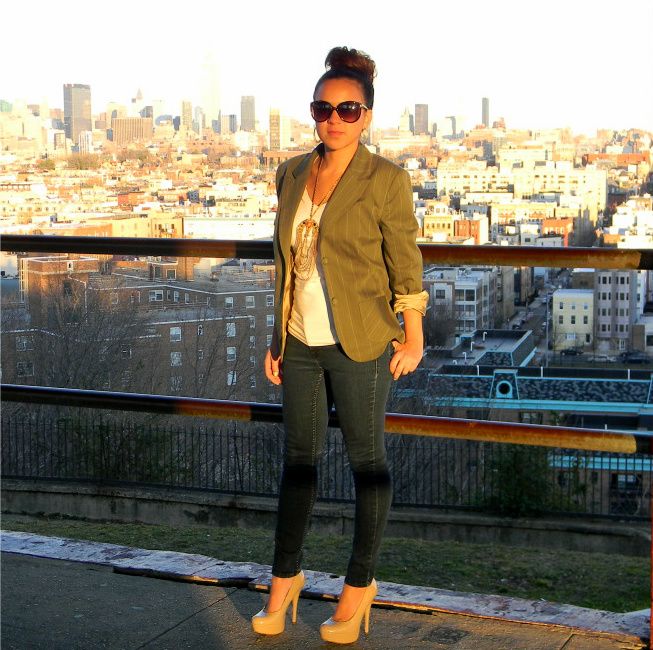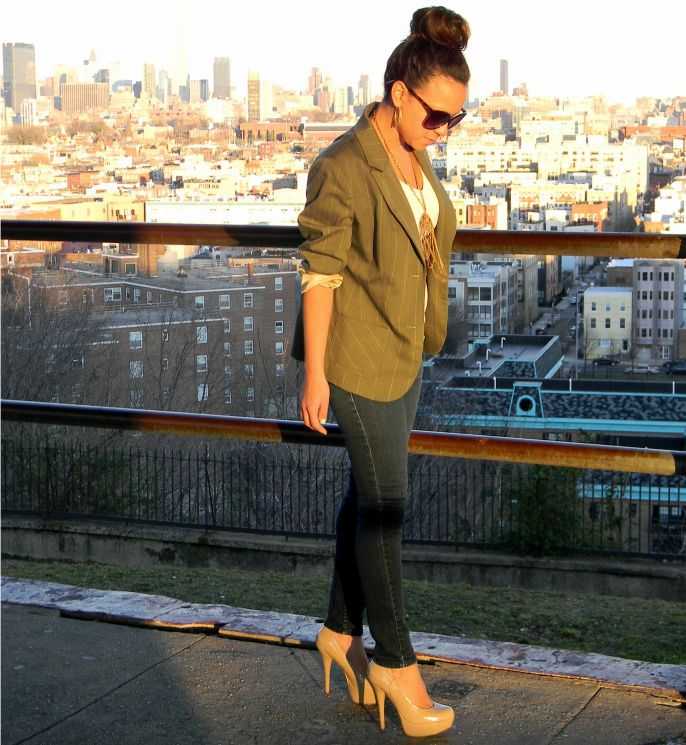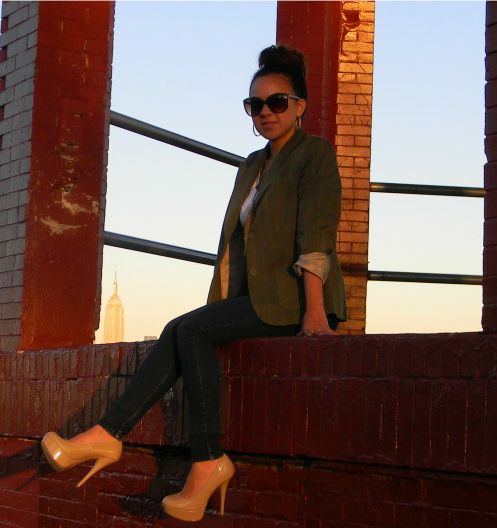 Thrift Blazer, H&M T-Shirt, Charlotte Russe Jeans, Payless Heels
As soon as I saw this blazer at the thrift store I knew I wanted to wear it with nude shoes. I didn't have nude shoes, but Palyess came to my rescue! Lately they have come to my rescue a lot. Payless has definitely stepped there game up since I was young.
Josh loves to shop just as much as I do. He likes to shop for new sneakers, I like to thrift shop,so we did a little of both yesterday. My best friend and I recently found out about a new thrift store and I LOVE it! It's much cleaner and better smelling than my usual stop at the Salvation Army so that's a plus, and they have a lot of vintage blouses and dresses. I've been there twice and have bought about 10 things already. Lots of stuff for Spring, I cannot wait to wear them!
P.S. I'm not going to lie, I did switch out the heels for flats while we walked around.