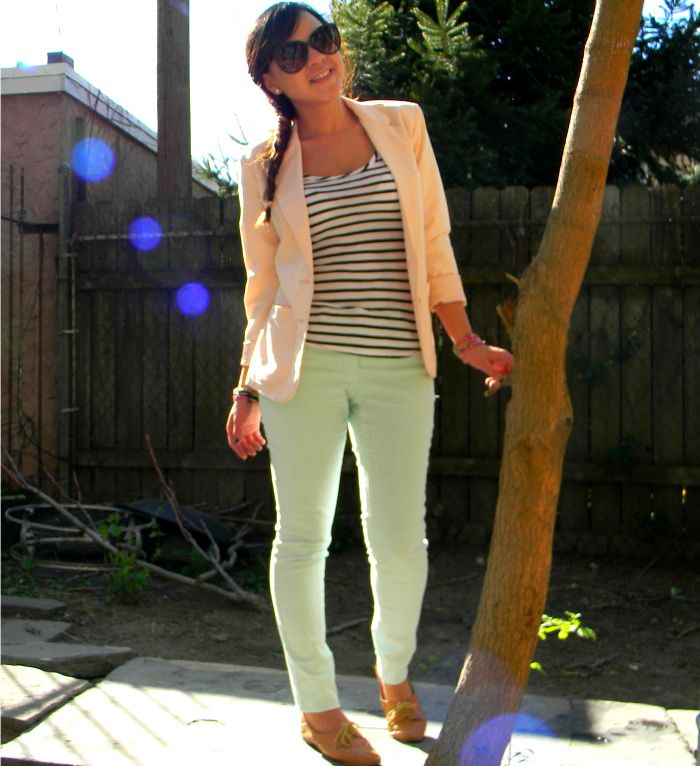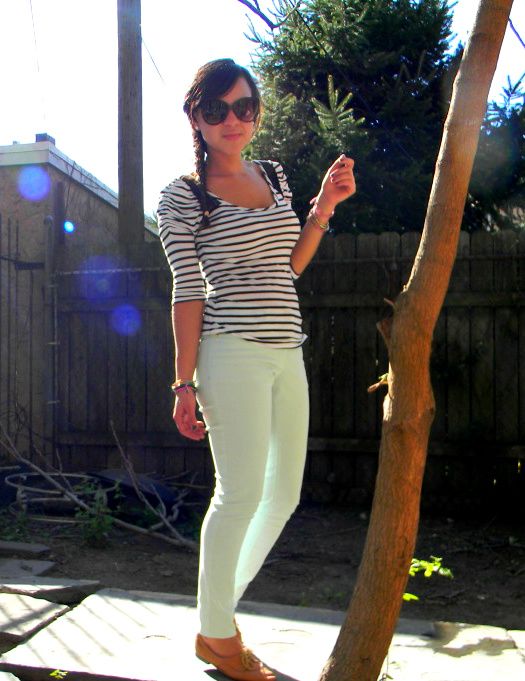 Cheap Maggie's Shirt, H&M Jeans, Spring Flats
Hey guys! These pants really don't photograph well, but they are really minty! I love this outfit in person but it's just not showing how I'd like. The blazer is more of a blush pink and the jeans are more green. It might just be my camera, maybe it's time to upgrade...What camera do you use?
While I usually love H&M and their prices. I'm not sure I'll be buying H&M jeans anymore. They're the type to get saggy right after you sit down. No bueno.
Well I have to run, talk to you more later! : )