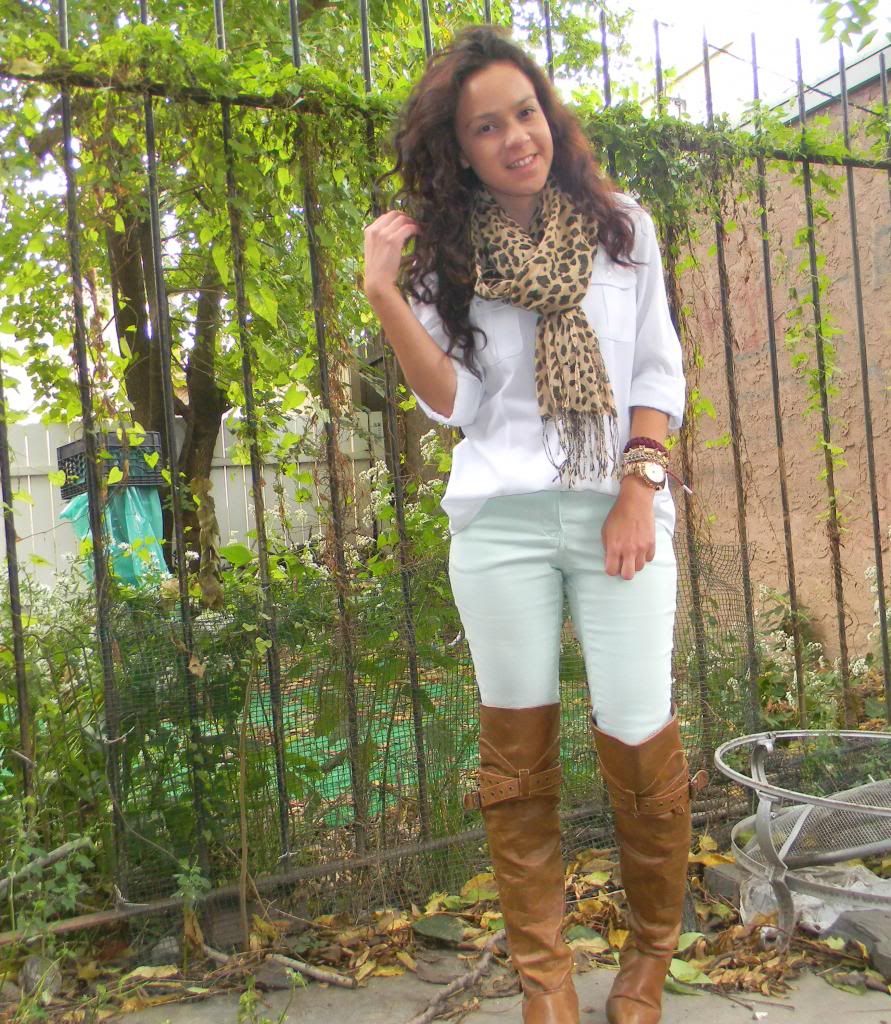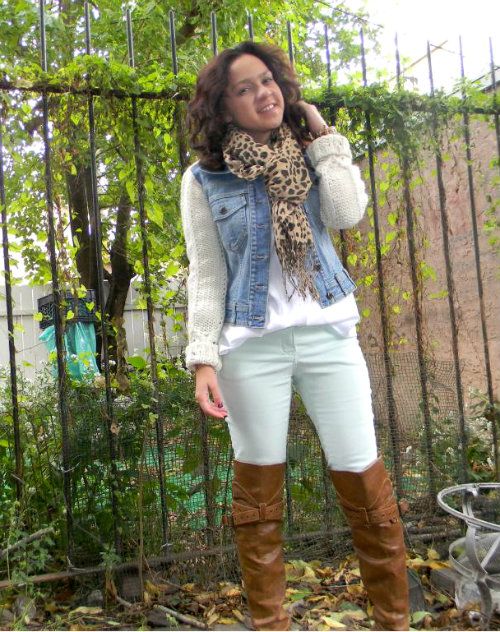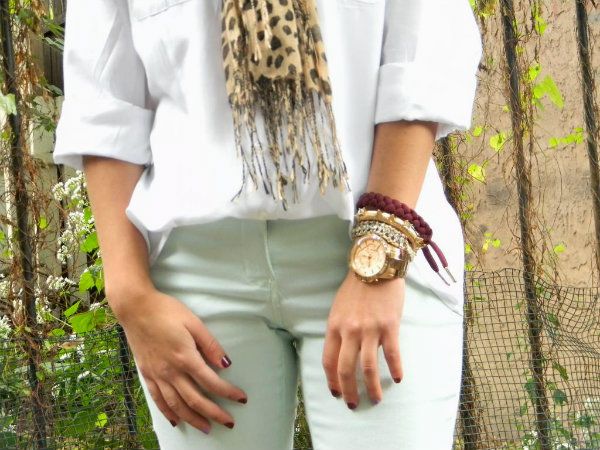 Thrift shirt & Jacket/ H&M Jeans/ Afaze scarf/ Shi by Journey boots/ Fossil watch & Forever21 bangles
These photos are from a long time ago.. These were taken in the backyard of my old apartment. I complained about it so much, but now I actually miss it! We live in Newark now. If you know anything about New Jersey you most likely know Newark is ghee-too! Some parts anyway, but thankfully the area we are at, doesn't seem so bad. Yea, I did see a couple that may have been on drugs (but to be honest I grew up in the projects so that's something I saw on a daily basis anyway.) They didn't bother me so it's been okay so far.
Thanks to my sister, I have a car now so I don't have to share Josh's or take 3 buses to get to work. That by the way..I tried to take a few days ago. I got on the wrong one and was two hours late to work! pshh never doing that again! lol It was a rough start but I am settling in pretty good now.
Anywhoo that's enough about what's going on in my life.. What are you up to this weekend? Any fun plans?!